Louis Armstrong sees trees of green and red roses too. So in line with his thinking, why not diverge from white windows and choose coloured windows? Today, window companies can help you to create a bespoke and individual style of window that suits your home and your personality. We no longer live in the 1920s, so not everything has to be black or white. Kingfisher can offer you stylish options, in various colours and finishes.
Why not white?
If you've got a beautifully personal property inside, there is no reason not to complement it externally. Gone are the days when windows installation has to be white. Many window companies offer a number of colour options or finishes.
As an example, in addition to standard white uPVC windows, Kingfisher offer 18 different coloured foils and wood grain effect finishes. Opt for an all-over colour, or choose 'dual colouring' – two different tones to match your windows to the inside and outside of your property.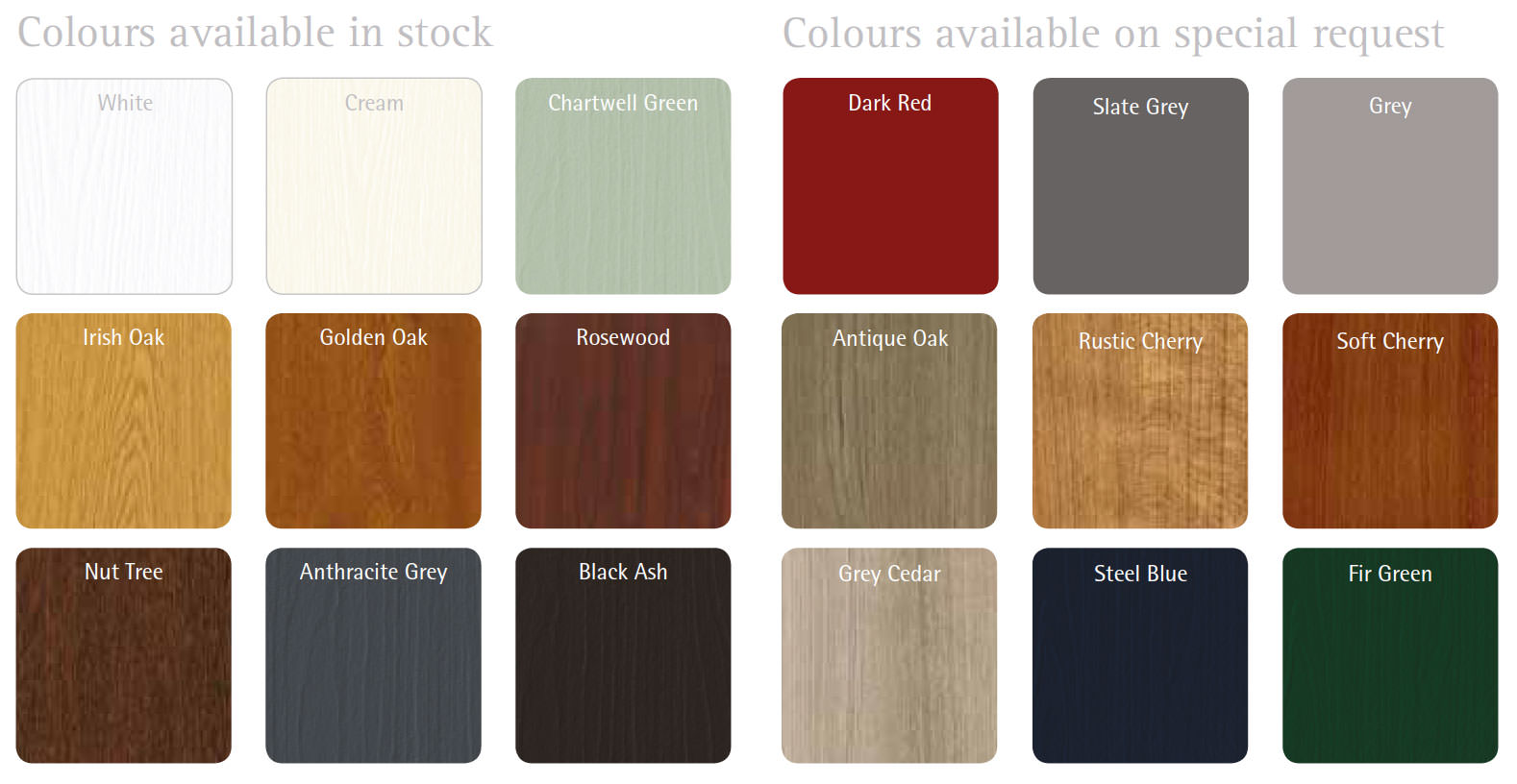 Such beautiful colours, coupled with stunning design features, add a truly special touch to your home and allow your personality to show through without compromising on quality.
Wood effect uPVC windows
If you're after a bespoke wood-like finish, then you can choose from a range of woodgrain effect frames that have the look and feel of real wood. At respectable companies such as Kingfisher, there will be a number of wooden finishes to choose from.
This includes natural looking tones such as Irish Oak, Rosewood, Nut Tree, Rustic Cherry and Grey Cedar or other colours, including Anthracite Grey, Black Ash and even White woodgrain.
The subtle grain effect has a matt finish that doesn't reflect sunlight, giving a natural look that perfectly mimics wooden frames. This is perfect if you're concerned about your windows matching the rest of your house, whether you live in a heritage or more modern property.
Subtle pastel or bold coloured windows
Along with wooden finishes, there are a number of pastel shades to subtly change the appearance of your home. Pastel shades such as Cream, Grey and Chartwell Green are the perfect shades for cottages and barn conversions, adding a splash of colour that complements Yorkshire stone facades.
If you're after something a bit bolder, companies such as Kingfisher offer unique frames in Dark Red, Fir Green and Steel Blue for those seeking something a little different.
What other coloured windows can Kingfisher offer?
At Kingfisher, we can make aluminium windows in over 200 colours, including the whole range of RAL colours, Farrow and Ball colours, and even metallic shades. We also offer dual colour aluminium windows to match your home design. Aluminium windows are coloured using a technique called powder coating, which creates a sleek, resilient and long lasting finish.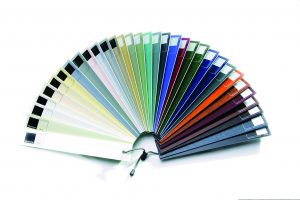 All of our coloured windows are 100% bespoke, meaning they are designed and manufactured to your personal taste. This is such an easy way to add personality to your property and with so much choice, our showroom team and surveyors are ready to help you choose the right coloured windows to match your home, inside and out. Your personality is unlikely to be simply black or white, so make sure your windows and home aren't either.
Our experts will advise you on the windows that will perfectly suit your style, and the character of your home. Based in Drighlington, near Leeds, we're ideally located to serve customers across West Yorkshire, Doncaster and Sheffield.