Modern Materials for Your Huddersfield Home
Our aluminium doors are perfect for any home in Huddersfield. Unlike aluminium of old, our modern profile excels across the board, suiting every style of property, including classic or heritage homes. Our Yorkshire customers have the choice of three different types of aluminium door that provide a seamless transition from home to garden.

Aluminium Patio Doors
The aluminium patio door is a good way of lighting up your Huddersfield home & providing the illusion of more space. These doors combine a high-performance, multi-wheeled rolling system with large glazing panes, giving a spacious feel to any room they are installed in.  The premium aluminium profile we use in our aluminium patio doors will enhance your home, continuing to deliver over an extensive period of time.
Effortless Use
Even after many years of use, our patio doors will continue to glide open effortlessly. These doors are designed to continue this effortless opening for many, many years. Our meticulous testing process has even indicated that they could provide more than 40-years of service to the Huddersfield homeowner.
Perfect Aesthetics
Due to the impressive structural integrity of aluminium, we've manufactured our aluminium patio doors with slimmer frames, allowing for larger glazing panels. This provides the Huddersfield homeowner with slim aesthetics and modern flair for their home. The large glazing panels will lighten up your home, letting the light pour in.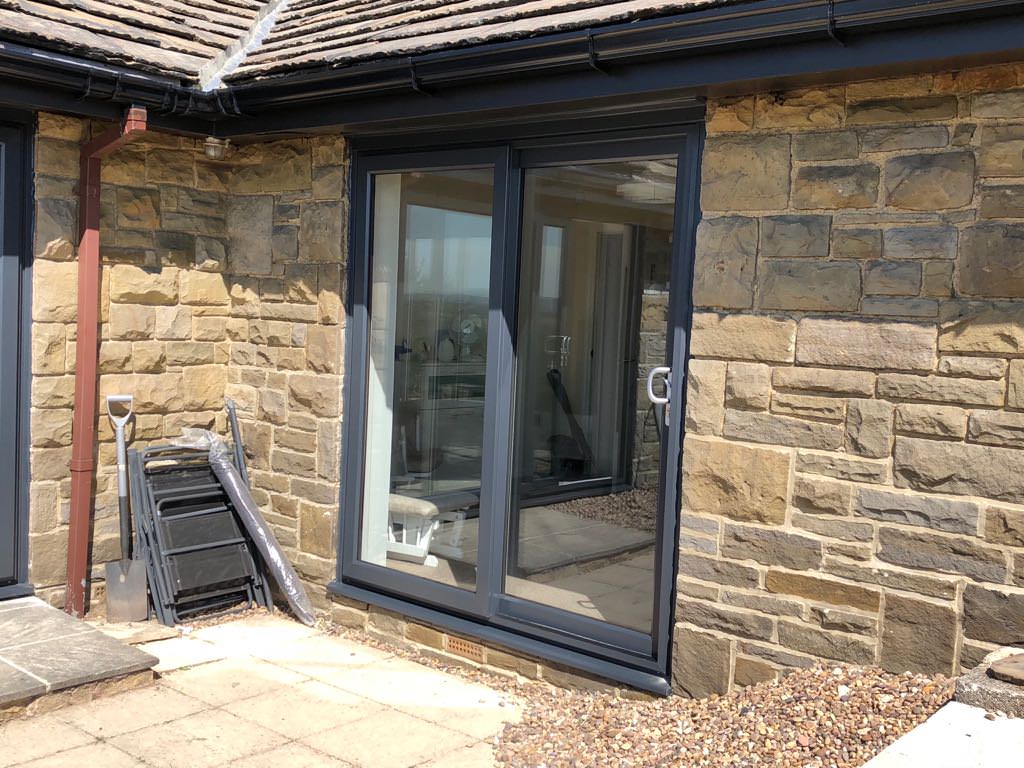 Aluminium French Doors
If you're looking to add some European flair to your Huddersfield home, why not enjoy an update on this classic! Our aluminium French doors utilise the inherent qualities of aluminium to achieve impressive standards of heat retention, security, lifespan and appearance. Unlike uPVC and timber, this door offers sleek, slim sightlines for increased views & light allowance.
Securing Your Property
Our aluminium profile is inherently strong and unlike uPVC and timber doesn't require any extra reinforcement. This gives the Huddersfield homeowner a door with a strong degree of foundational security. To provide extra peace of mind that your home is secure, we fit our aluminium French doors with the latest in secure innovations. Multi-point hardware is fitted into the frame to ensure that the security across the whole of the door remains at a consistent high standard.
Everyone is Welcome
The aluminium French doors feature a 'flying mullion' which allows the Huddersfield homeowner to enjoy an increased degree of accessibility to their property. The mullion eliminates static features and offers unrestricted openings. This allows for unobstructed views, increased ventilation and easy access.
With low thresholds available with our aluminium French doors, they prove to be the perfect option for wheelchair & pushchair users. These thresholds offer high-standards of durability, giving you easy access throughout the year.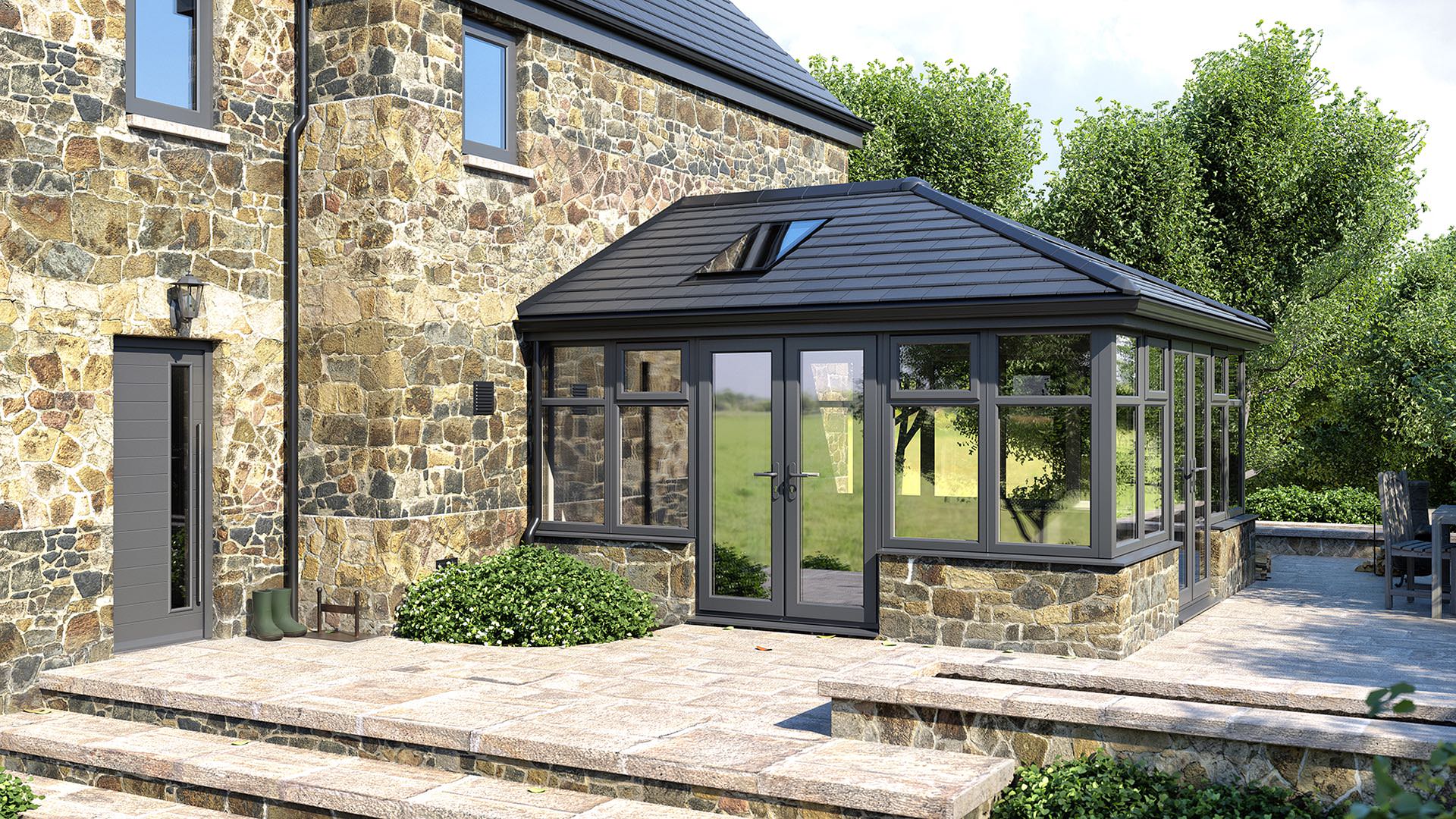 Aluminium Bi-Fold Doors
The aluminium bi-fold door is quickly becoming the door of choice in Huddersfield homes. The multi-panelled build of these doors is designed to fold away neatly and quickly upon opening. The slim frames & large glazing panels will brighten up your home. Whether you have the door open to enjoy extra ventilation or close to enjoy a wall of glass, this door offers multiple functions.
Suited to Your Home
The Huddersfield homeowner can choose from a wide range of colours and finishes to suit their home perfectly! Our colours are designed to last and won't flake, discolour or fade over the years.
Low Maintenance Design
Aluminium requires minimal maintenance to uphold a 'good as new' look. All you as the homeowner has to do is wipe the door down with a damp cloth to maintain this appearance. This means they can also offer an impressive lifespan once installed in your home.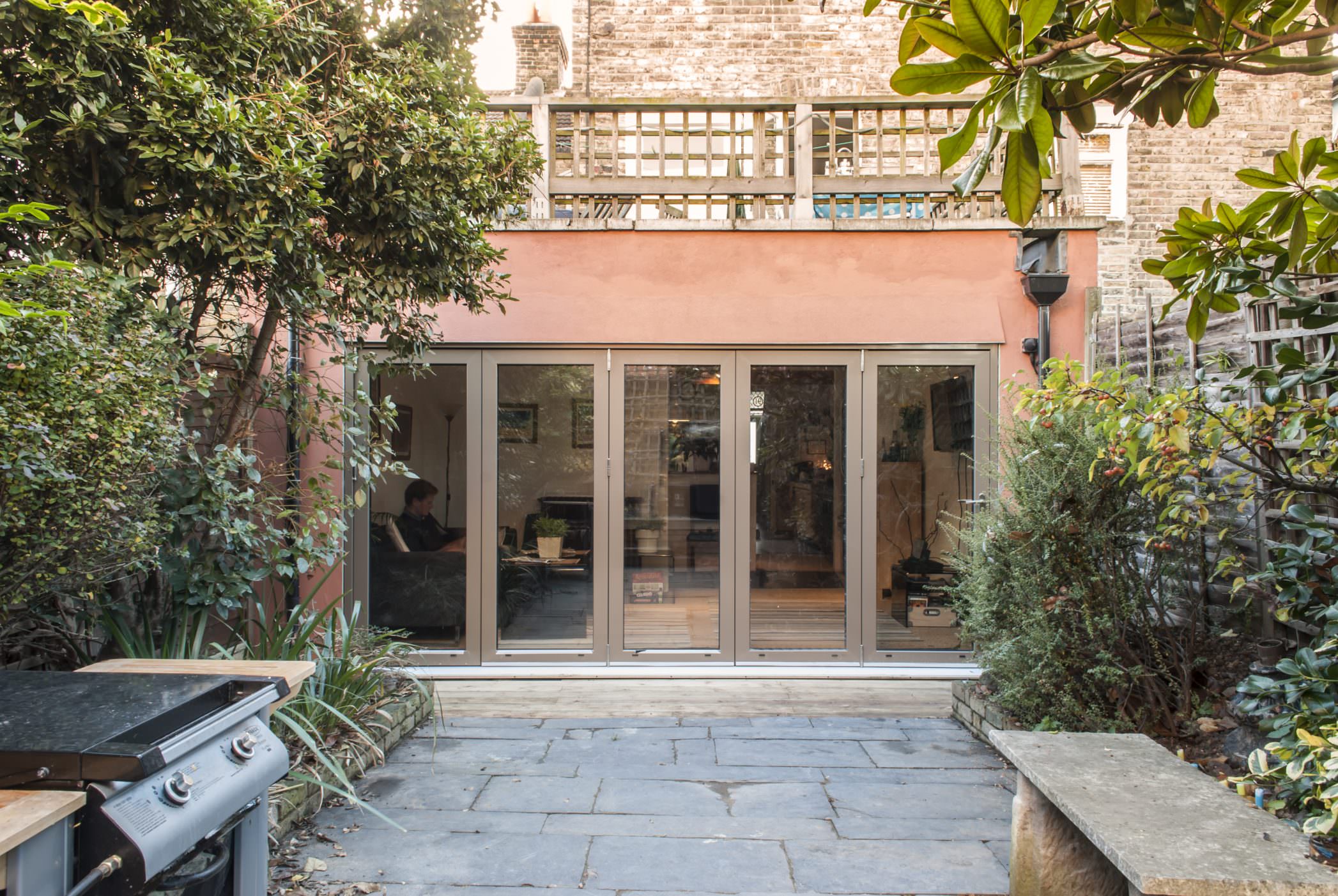 Quality Guaranteed
You may think that after installation, your excellent customer service experience with us will end. This is not the case, however, as we offer our Huddersfield customers a comprehensive 10-year insurance-backed guarantee with all our uPVC Doors, glass units, handles and hinges, giving you complete peace of mind when dealing with us.
Aluminium Door Prices Huddersfield
If you would like one of our Aluminium Doors for your Huddersfield home or want to discuss another double glazing product, then don't hesitate to get in touch. You can call our team of specialists today on 01132 854 985 to find out more about what we offer, or you can fill out our online contact form.
For those who know what style aluminium door they would like to install, then why not fill out our online quote. This will provide you with a bespoke estimate of how much our services will cost you and there is no obligation for you to follow it up.
We also have a showroom if you'd rather view our flush casement windows face-to-face. The showroom is open Monday to Thursday from 8.30am until 5pm, Fridays 8.30am until 4pm, and Saturday 10am until 1.30pm. We are located at Valley Mills, Whitehall Road, Drighlington, Leeds.