Long-Lasting and Stunning Double Glazing for Homes in Wakefield
We have everything you need to complete your double glazing project. Whether you're embarking on an extensive refurbishment project for your Wakefield home, or simply need to replace some of your windows, we'll be able to find the best double glazing products to suit your design requirements.
If you need extra space, Kingfisher Windows will be able to introduce you to a range of conservatory and orangery designs, which will add value to your home in Wakefield. For more information about our double glazing – including windows, doors and conservatory roofs – get in touch with us today.

---
Thinking About Windows? Think Double Glazing from Kingfisher
We use the finest uPVC and aluminium profiles to create our quality windows.
Open your mind to new design possibilities by taking a closer look at our uPVC bow and bay windows. Bring your home in Wakefield to life and add a sense of space and grandeur by choosing these stunning windows – which will stand out in relief from the front of your property and flood the inside with light.
Our uPVC Georgian windows evoke the classic look of a bygone era and combine that timeless aesthetic with modern technology. The result is a window that effortlessly combines style and performance. To complete the look of your brand new double glazing, choose between our Optima Chamfered or Sculpted designs.
Add a touch of heritage charm to your home in Wakefield by asking us to install uPVC sliding sash windows in your home. This style of double glazing is easy to operate because it opens unconventionally from the bottom, which means it won't protrude into your room. Enjoy more space when you choose sliding sash windows.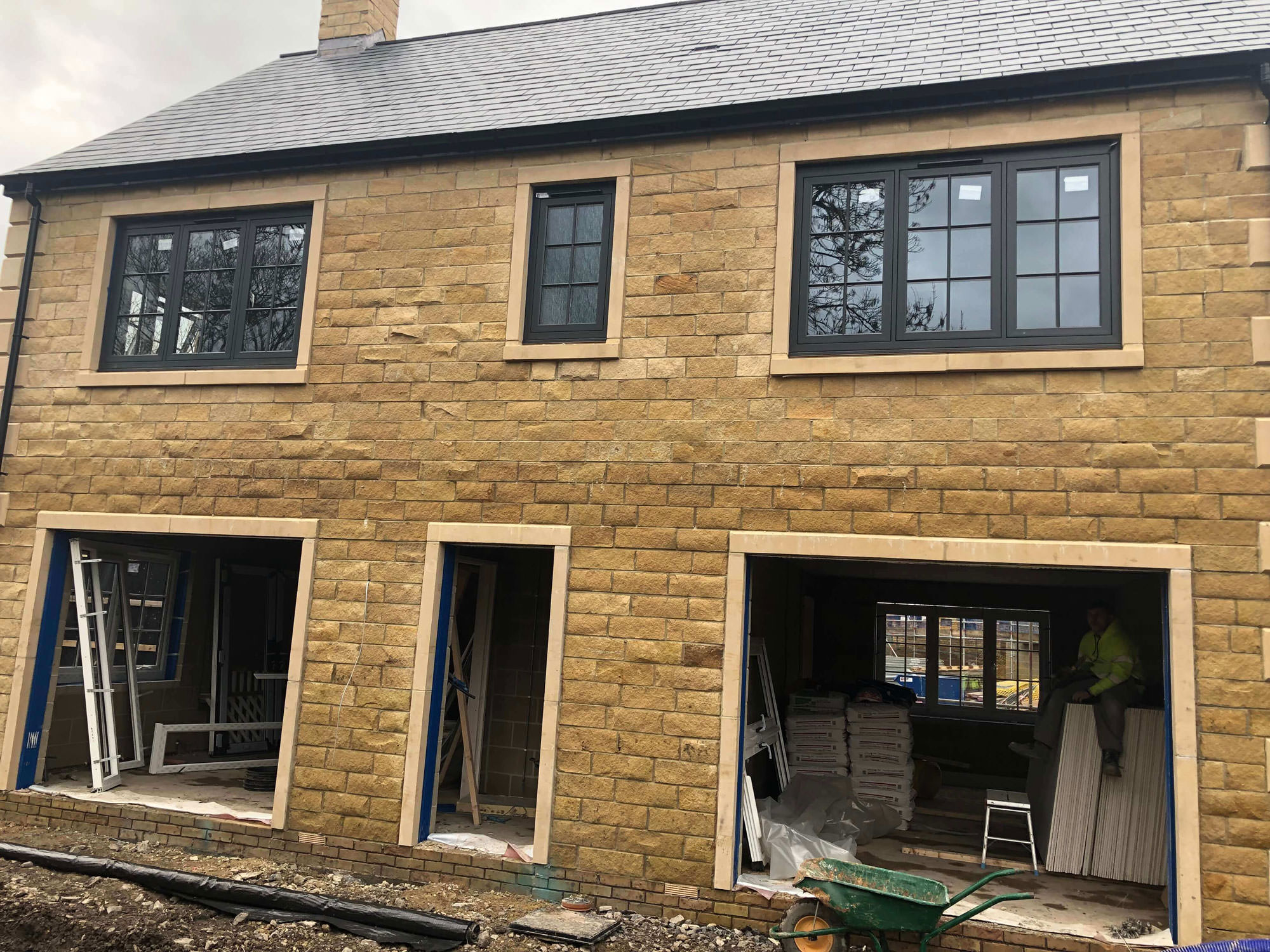 ---
Doors Fitted with Our Double Glazing Provide Superb Performance
The simple operation of our uPVC patio doors makes them an ideal access point into and out of your Wakefield home. Because they open to all but threshold length, they're ideal for busy households. Your house or conservatory will benefit from double glazing that connects you to the outside, even when your doors are closed.
Composite doors are extremely strong. The internal structure of each door combines multiple materials and fibres that are compacted together for additional strength, resulting in double glazing that is strong and weatherproof. Our composite doors look stunning too and will bring the outside of your Wakefield home to life.
Our Masterdor range is also strong and visually appealing. For additional strength, you can ask for two slabs to be incorporated into the profile of your door. Your new product will capably resist harsh impacts – meaning it will make your home in Wakefield more secure and able to stand up to harsh weather conditions.
---
Create the Room You Need with a Conservatory or Orangery
An orangery or conservatory will, when fitted with the right double glazing, provide you with an additional room that can be used for different purposes. If you've been thinking of moving because space is limited, or simply want to spread out more, you'll be able to achieve your aims and add value to your home in Wakefield by choosing from Kingfisher Windows' range of conservatories and orangeries.
What's the difference between a conservatory and an orangery? Built in the traditional mould, a conservatory features  more double glazing. A traditional dwarf wall will most likely skirt the edges of its construction and will be plastered within to create a cosy and classic effect. A traditional orangery will feature brick piers or columns, a lantern roof, and a higher brick-to-glass ratio than a conservatory.
Orangeries and conservatories can be built in a range of styles. A lean-to design boasts a 25° pitched roof that is tailor-made for one-storey properties and is square or rectangular in format, which means no square inch inside is wasted. P- or T-shaped designs are well-suited to larger homes with plenty of garden space, and their structure can be split off into dedicated sections that function as different rooms.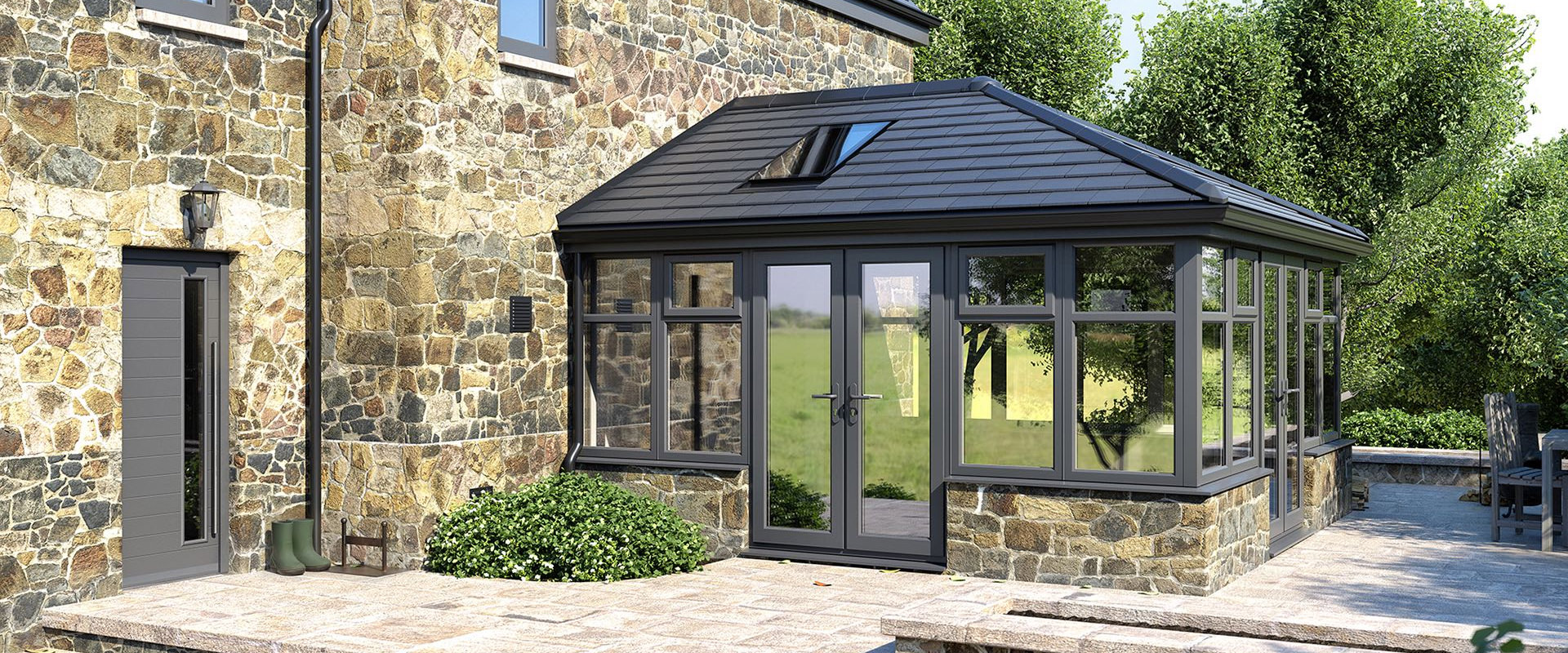 ---
Complete Your Double Glazing by Choosing the Right Conservatory Roof
Whether you choose an orangery or conservatory, you'll want to crown your new structure appropriately by adding a roof that's high-performing and stunning. Kingfisher Windows will be able to talk you through the relative benefits of a solid and tiled roof systems and help with the finer details too – like choosing the right finials and crestings to decorate the ridge of your brand-new conservatory.
---
Double Glazing, Wakefield
Contact us by calling 0113 2854985 or by sending us a message. We will be able to answer any questions you have and provide you with a guideline double glazing quote to consider. You can also use our free design tool to generate prices online instantly.
Bring your home in Wakefield to life by choosing Kingfisher Windows. We are registered with FENSA and other competent person schemes that continuously measure the quality of our service and products so that you can buy from us with complete peace of mind.