Multi-Benefit uPVC Profiles
At Kingfisher Windows we are proud to offer homeowners in York an outstanding range of uPVC patio doors that will transform their property, offering outstanding performance values and stunning aesthetics. Our industry-leading doors will offer a versatile solution for homeowners looking to bring more light into their York home and better connection their property and garden.
Installing patio doors will mean benefitting from the illusion of a bigger space. These profiles combine lightweight, durable frameworks with impressive double glazing panes that can withstand stress and impact. Designed to allow as much natural light into your home as possible, these doors boast ultra-slim sightlines for uninterrupted views of nature.
We want our customers to enjoy home improvement products unique to them. That's why we give York homeowners the choice of a wide range of styles, sizes, and finishes when it comes to their new patio doors. Our expert team will work with you every step of the way to ensure that the final design of your patio doors exceeds all of your expectations. All of our doors are manufactured bespoke, to fit your exact specifications, seamlessly blending with your York home.
Our sliding patio doors can be installed in any style of York home, whether you own a modern, period, or heritage property, our doors will complement the existing architecture of any home. The intelligent design of our patio doors means they take up minimal space within your home and conveniently slide within their framework, rather than inwards or outwards.
Patio Doors Features
The functional design of our patio doors makes them the ideal home improvement for any York home. Not only do our doors look excellent, but they also outperform many competing profiles available on the market in terms of performance values. The inline nature of our sliding doors means that they can be easily installed in small homes, giving homeowners the benefit of an open plan living space.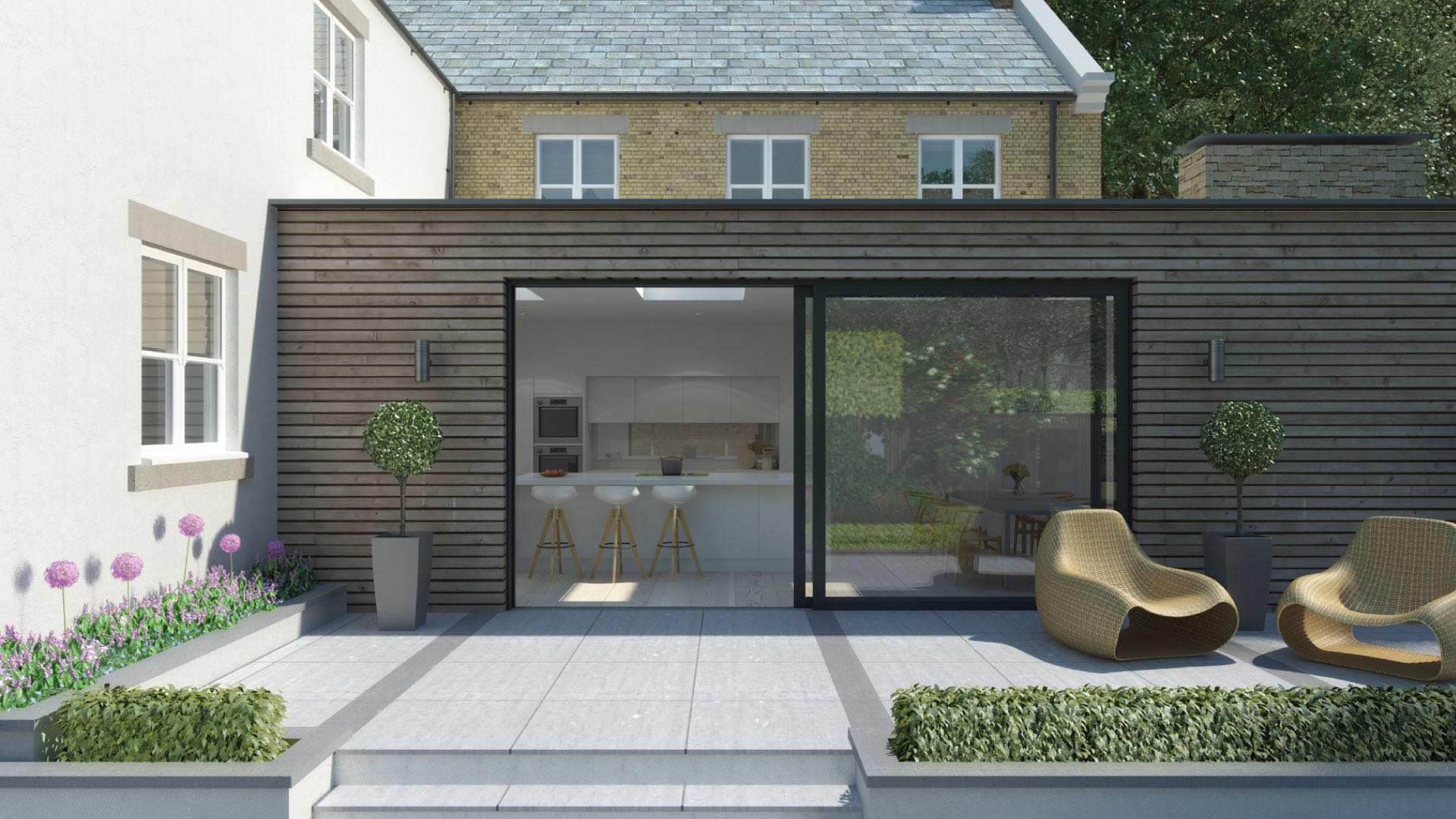 Industry-Leading Designs
Boasting large glazing areas that maximize the amount of sunlight within your home makes these patio doors an excellent solution for darker spaces. Our doors are durable, yet lightweight, making them great for family homes. The easy-glide rollers and low threshold options mean that your home will be accessible for the whole family, offering a smooth operation even after years of daily use.
Impressive Home Security
At Kingfisher, we understand how important it is to keep your family and home safe at all times. With our sliding patio doors, homeowners will benefit from superior multi-point locking systems. Our doors are manufactured with a built-in anti-jacking system, ensuring that your profiles will withstand even the most determined burglar attempts. For homeowners in York, we can also offer tilt and slide patio doors that feature an impressive 18-point locking system, ensuring that your home is as secure as possible.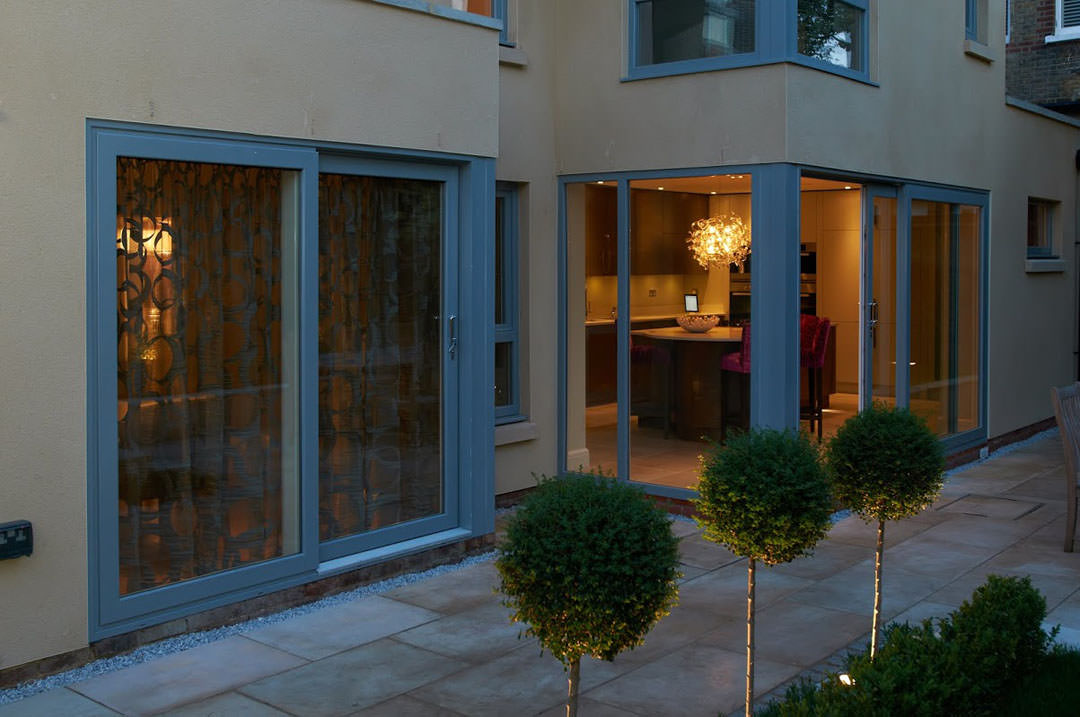 Minimal Maintenance
We believe that home improvements should make your life easier. This is why our patio doors are manufactured to require minimal maintenance to keep them looking good-as-new. The framework of our doors will simply require the occasional wipe down with a damp cloth to remain in optimum condition. The benefit of using uPVC to manufacture our doors is that you are guaranteed to enjoy products that won't rot, fade, or discolour over time.
Thermal Efficiency
The intelligent design of our doors harness the thermal capabilities of the materials that we use to ensure that your York home will remain at a comfortable temperature year-round. Enhanced thermal efficiency provided by our profiles will mean that you can rely less on your central heating, in turn, this will save you money on your energy bills and reduce the carbon footprint of your home.
Range of Styles
Create your style by choosing from our extensive, elegant frame materials, colours, and glazing options. Each patio door is made in accordance with you so that your creative visions are always met. We think your style should be celebrated, that's why our customers are firmly in the driver's seat when it comes to designing their new patio doors.

Quality Guaranteed
You may think that after installation, your excellent customer service experience with us will end. This is not the case, however, as we offer our York customers a comprehensive 10-year insurance-backed guarantee with all our uPVC Patio Doors, glass units, handles and hinges, giving you complete peace of mind when dealing with us.
Prices for Patio Doors in York
If you would like one of our Patio Doors for your York home or want to discuss another double glazing product, then don't hesitate to get in touch. You can call our team of specialists today on 01132 854 985 to find out more about what we offer, or you can fill out our online contact form.
For those who know what colour patio doors they would like to install, then why not fill out our online quote. This will provide you with a bespoke estimate of how much our services will cost you and there is no obligation for you to follow it up.