Sash Windows Give a Classic Look to Your Leeds Property
Sliding sash windows are extremely effective as ventilation points for homes with limited space. This is because they slide up and down instead of swinging. Moreover, they are quite essential if you want to keep up the heritage appearance of your property.
With Kingfisher, you get attractive uPVC sash windows from Roseview. These give you that conventional style, but none of the drawbacks. In fact, you get excellent thermal performance and extreme security. The best part is, you can get wood-grain finishes so your uPVC windows look exactly like authentic timber ones!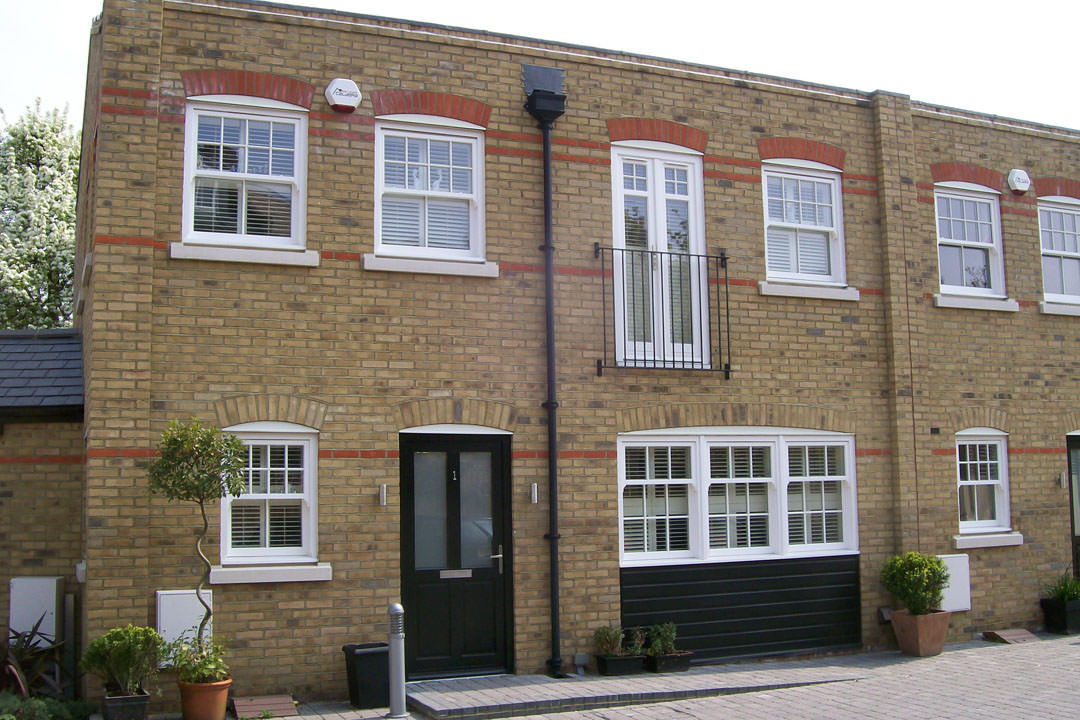 Gorgeous Sash Windows in Leeds
Great Heat Performance
In winter, you'd want your home to be warm, and not lose heat. Our uPVC sash windows are a great way to achieve this. They effectively keep the heat contained inside your home, so your heating is not overly taxed. You get a warmer home but with a reduced heating bill.
Simple Care
If you have wooden sash windows, you'd know how much work they are to maintain. However, our uPVC sash windows have none of that problem. They just require a quick wipe with a wet cloth. That's the extent of care you'd need to provide!
Improved Security
Our uPVC sash windows have inherent strength to give you protection. However, we give you windows with a central Eurogroove for extra sturdiness. Moreover, they are fitted with superior stainless steel hinges and multi-point locks so your home is sealed against any potential intruders.
Modern Sash Windows
Sash windows were traditionally fashioned out of timber. Though this is excellent for thermal performance and durability, it needs a great deal of care. If it doesn't get that care, it can warp, rot, or even shrink. Moreover, it's not a very sustainable choice in today's world.
With our uPVC sash windows, you can achieve the authentic timber look. Moreover, you get great looks with excellent performance and immaculate appearance, year after year. They give you great thermal performance as well as security. The best part is, you can get them in such a variety of colours which won't fade even in the sun.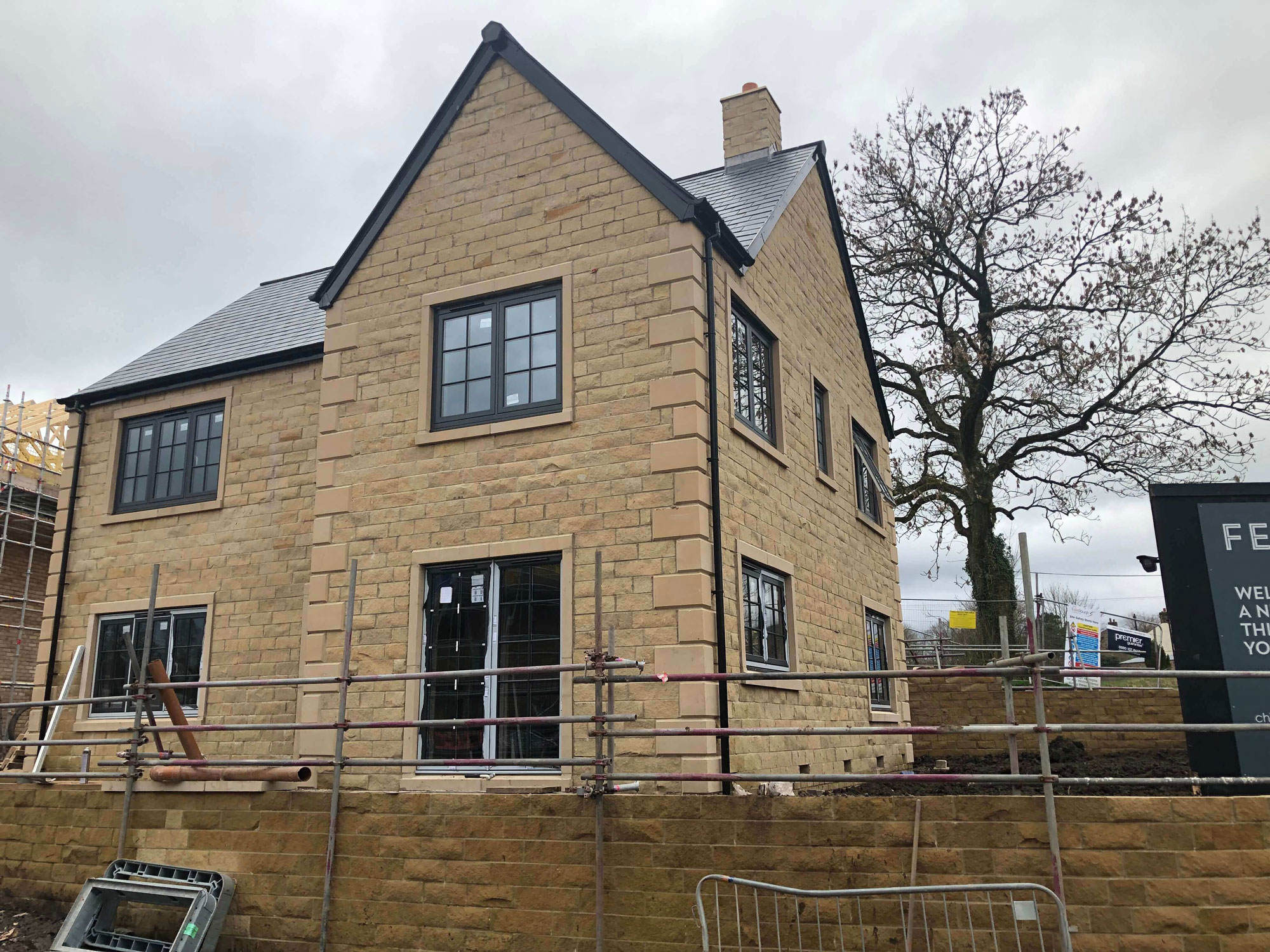 Hard-Wearing Sash Windows in Leeds
At Kingfisher, you get more than just affordable sash windows. You get great features as well as stunning looks. The best part is, they give the look of authentic timber windows but at a much lower price. Besides, the safety and security fittings you get with them keeps your home safe at all times.
As a result, you get all the stylistic advantages of traditional sash windows. However, you also get modern functionality and durability with less care. In addition, our modern sash windows come with innovative features. You get weatherproofing as well as a tilting mechanism for easy cleaning. In short, you get all the technological advantages for your heritage home.
Weather-Sealed Sash Windows
Keeping the cold and the damp out is one of the major functions of our sash windows. The best part is, they keep doing doing throughout their lives. This is because we install them perfectly, using gaskets for sealing against the rain and draughts.
Tailor Your Sash Windows
With our sash windows, you can decide exactly how you want them to look. It is not just limited to the size of your windows, but also choices like the colour and finish, and the hardware you want. You can style them to look as modern or as traditional as you want.
Bespoke Colours and Finishes
In order to give you better control on the look of your sash windows, we offer them in different colours and finishes. You can choose from 4 different wood finishes, as well as a classic white. As a result, your windows can look like Golden Oak or Rosewood.
Preserve the Heritage Look
If you want to preserve the look of your heritage property, you can do so quite easily with our sash windows. You can customise the finish and colour of the window as well as the hardware.
Customer-First Service for Sash Windows in Leeds
When you buy your sash windows from Kingfisher, you won't just get some windows. You will get a relationship that lasts. It starts when you come to us, and we help you with advice so you can make the right choices. However, it continues even after the installation is done.
We give you high-quality, professional installation. However, to give you complete peace of mind, we also offer excellent after-sales services. This includes a 10 year guarantee on the windows you buy from us. Moreover, we are also happy to come and fix any problems you may have.
Sash Window Prices in Leeds
You can get tremendously good value for the sash windows prices we offer in Leeds. Our windows offer excellent appearance and smooth performance for years.
If you want to know your sash window prices for your Leeds home, you can use our online calculation tool for a quick quote.
On the other hand, if you have questions, you can contact us with them. our team will be happy to give you all the help you need.