Change the Look of your Leeds Home with uPVC Windows
Here at Kingfisher, we believe in giving our customers more than they expect. This is why, when you buy uPVC windows from us, you get so much more. First, we offer you a dazzling selection of styles and colours. Second, we give you complete freedom to customise your windows.
As a result, your home gets the right look and the right quality. This means that not only is its appearance improved, it also gets a boost in performance. Moreover, you get all this at extremely competitive prices. When you consider that we compile our selection from leading manufacturers, you'll realise what a steal our uPVC windows are!
---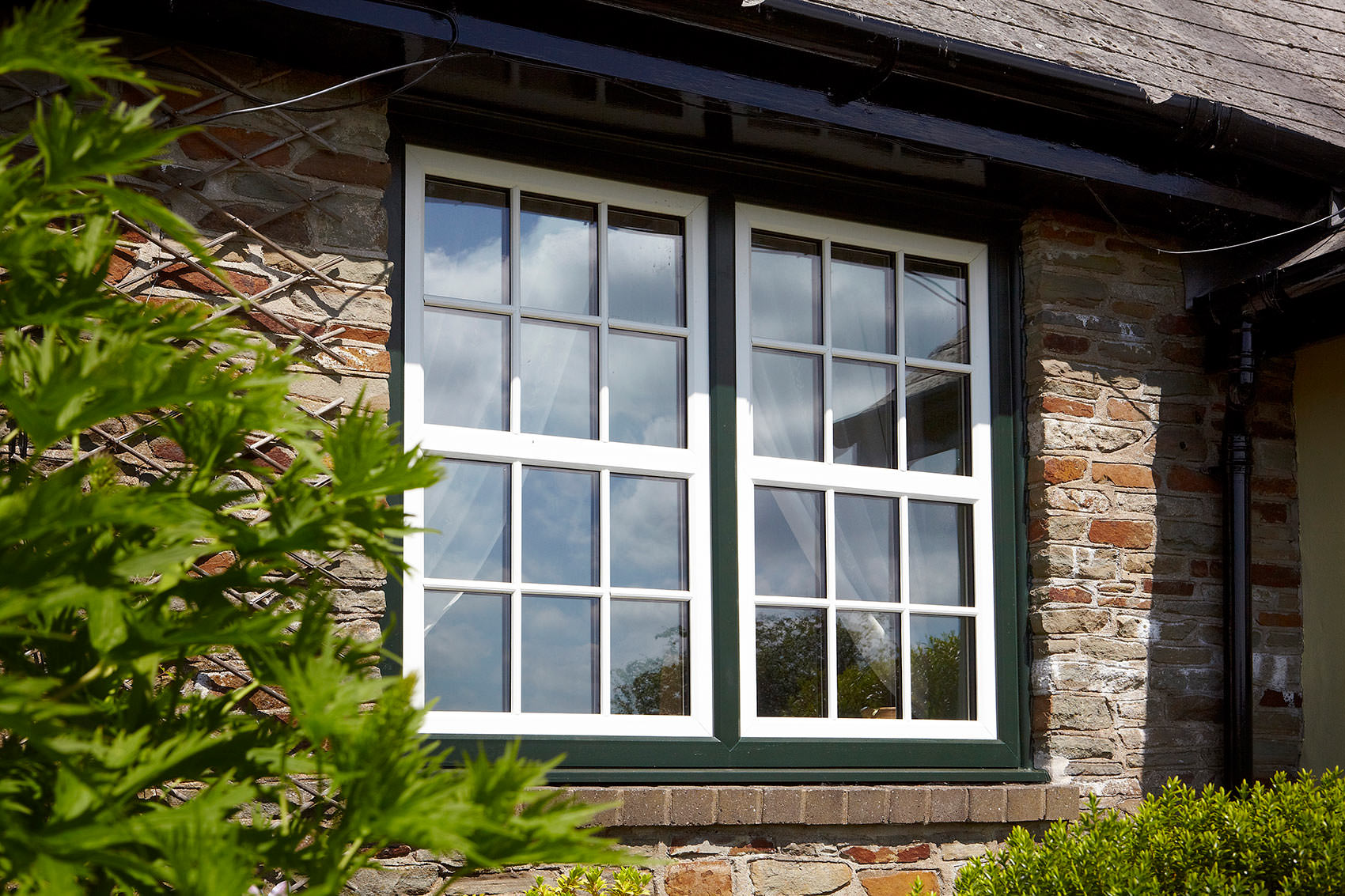 ---
uPVC Windows in Leeds with Great Features
uPVC Windows for Weather Protection
We have homes so that we don't have to deal with the weather outside. This is why our uPVC windows ensure that you are completely protected from the weather. Our windows trap the heat within and keep rain and draughts out. Moreover, our windows are supremely weather-resistant themselves, so you don't have to deal with rust or rot, mould or mildew.
Secure uPVC Windows
uPVC is a very sturdy material. This in itself is enough to make our windows quite secure. However, they are also fitted with a central Eurogroove for extra rigidity. Finally, to give you complete protection, we fit them with security systems that are Secured by Design certified.
uPVC Windows with Tailored Styling
Let's face it – you would like your home to reflect your personality. This is why we offer uPVC windows in a variety of styles, designs, and colour options. This way, you get to design your home your way. Moreover, since we manufacture our own uPVC windows, we can accommodate any special sizes or shapes with no compromise on quality.
The Finest uPVC Windows to Choose From
At Kingfisher, quality comes first. This is why we bring you uPVC windows from only the best producers. The Profile 22 Optima range is one such name you can trust. Their windows offer unbeatable strength and durability. As a result, they come with built in security.
Moreover, you also get great weather protection. No draught or damp will ever enter your home. At the same time, they give you impressive thermal efficiency. As a result, you lower your heating bills. These uPVC windows are also good for the environment as they can be completely recycled!
---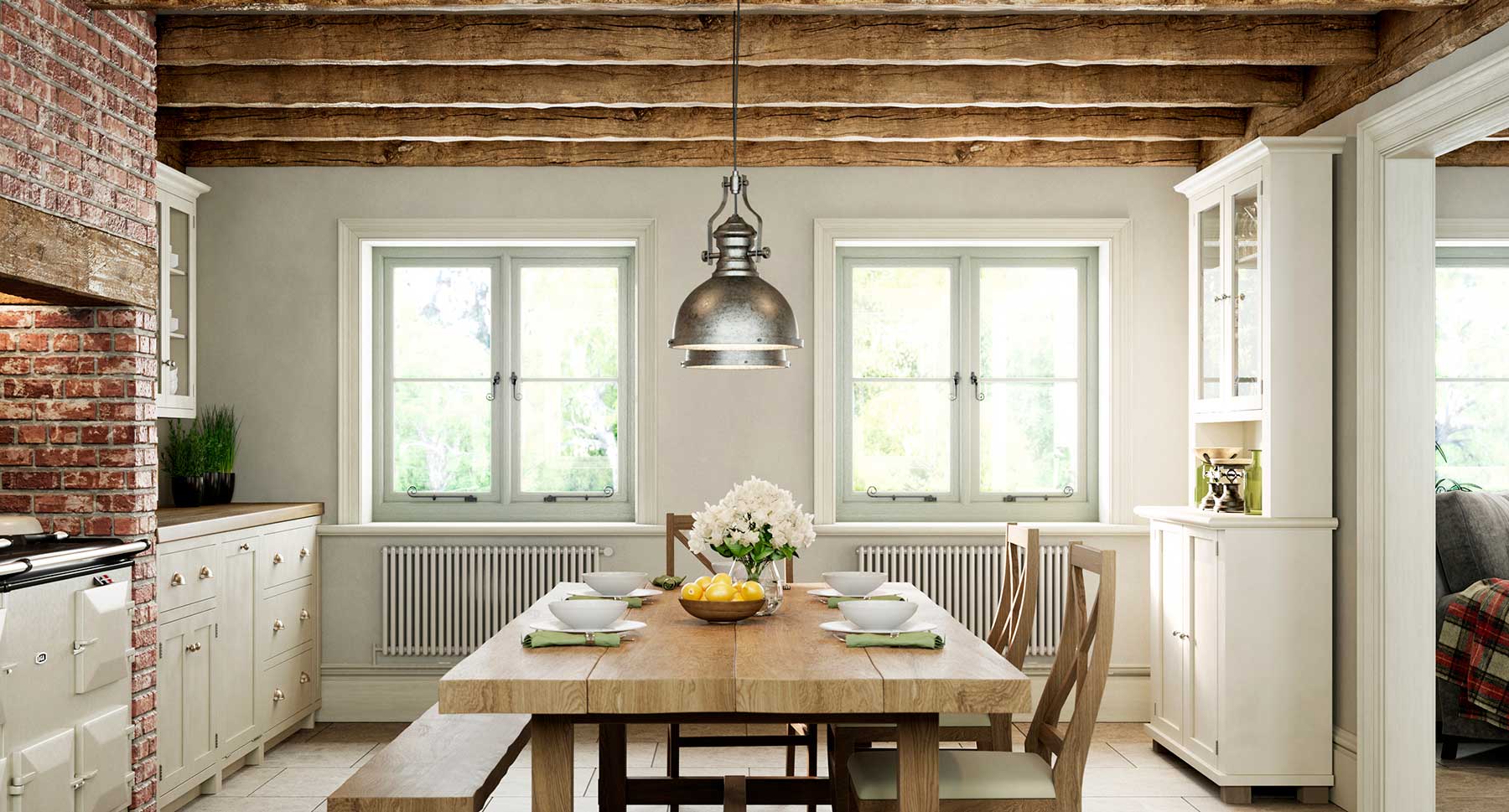 ---
uPVC Window Styles in Leeds
Your home is unique. As a result, your uPVC windows can't be the same as everyone else's. This is why we have a selection that covers all sorts of styles and designs. As a result, you alone can assess your needs based on heating considerations, weatherproofing, and security.
Additionally, you know best what the purpose of the windows is, and any safety issues that need to be addressed. Do you need them to be safe for little children? Is there enough space for the sash to swing open? Is your home a heritage building? All these factors affect your choice, so we try to give you a comprehensive collection to choose from.
uPVC Casement Windows
For a classic look, you can't go wrong with uPVC casement windows. These are your traditional windows. They open on hinges on the sides, and the sash swings outwards to open. This is a very versatile design, and works well with every property. If this is the style you want, we offer you a stunning colour and finish selection.
uPVC Tilt and Turn Windows
If you want your uPVC windows to give you better control over the ventilation and security, you should consider tilt and turn windows. Unlike casement windows, these windows tilt inwards to open. Since the opening is at the top, these uPVC windows are also safe for households with children. Moreover, this is the easiest to clean window, where even the outer pane is safely accessible.
uPVC Sliding Sash Windows
As the owner of a heritage or listed property, you might want sliding sash uPVC windows. These windows give your home all the features of uPVC but look traditional. This is especially true if you choose a wood grain finish. Moreover, they don't require as much maintenance as wooden windows!
uPVC Bow and Bay Windows
Bow and Bay windows are architectural features in themselves. Their protruding design means more natural light. Moreover, they add character to the room while showcasing your lawn beautifully. These are excellent uPVC windows if you want to extend your view while staying inside.
---

---
Professional uPVC Windows Installation with Kingfisher
With Kingfisher, you can be sure of high quality service. You don't even have to take our word for it. We have several happy customers who will vouch for us. When you get an installation from us, we make sure it is done right.
If you come to us for uPVC windows, we make sure that you get the right product for your needs. To begin with, we send a surveyor to visit your home. He will conduct a technical assessment to determine if you're getting the right style and measurements.
Following that, our expert installation team will come and fit your uPVC windows. They work efficiently, proficiently, and professionally. As a result, you get a quick yet perfect installation.
uPVC Window Prices in Leeds
Our uPVC windows prices for our Leeds customers are astoundingly competitive. We deliver excellent quality so you get great value for money.
To learn more about our uPVC windows and their prices, contact us with your questions. Alternatively, you can get an instant quote on our online calculating system.
---