Upgrade Your Bradford Home with our Conservatories
Conservatories are an excellent and stylish way of adding space and value to your home. The extra space they provide is always useful. What's more, they create a space where you get a lot of natural light without exposing you to the elements.
We offer conservatories in a variety of styles and in your choice of material. The structures are manufactured by leading producers like Synseal, Celsius, and Ultraframe. These are then installed by our expert installers to give you a stress-free process and a beautiful new room to enjoy.
---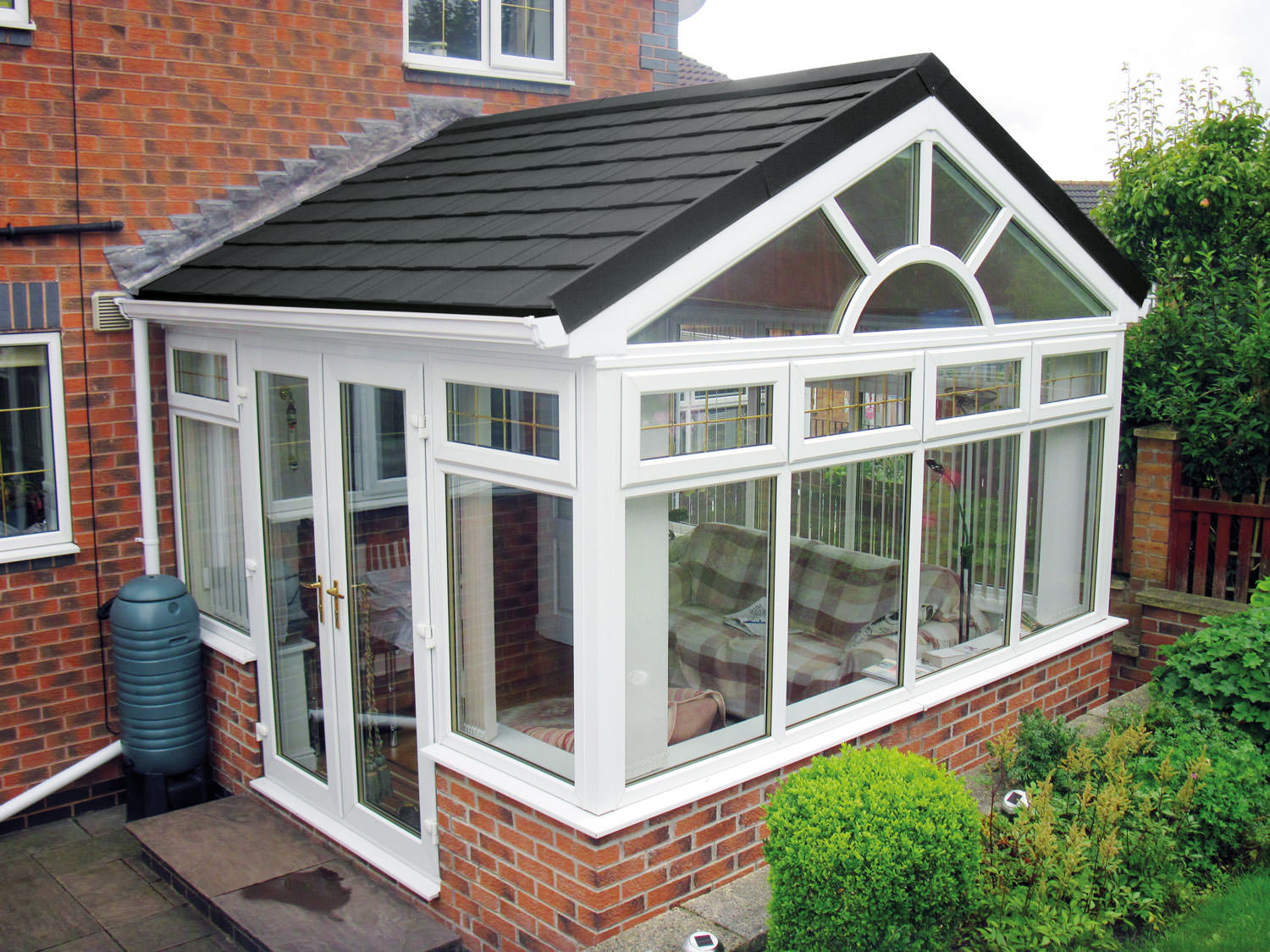 ---
Benefits of Conservatories for Your Bradford Home
Enhance the Value of Your Home
Conservatories don't just make your home look better. They have been proven to add up to 10% to the value of your property. While the monetary upgrade is worthwhile in itself, the extra space also adds to the quality of your life and home.
High Performance with Thermal Efficiency
The conservatories you get from us are guaranteed to perform for you for years. We offer a 10 year guarantee from the manufacturers, and the assurance that these space extension will continue to provide security, thermal efficiency, and stylishness to your home year after year.
Versatile Conservatories with Added Features
Conservatories are extremely versatile not just in use but also in appearance. You can choose the colour and design as well as the kind of features you want. These include specialised heating systems, ventilation points, or electrics and lighting.

Only the Best Conservatories for You
As we mentioned before, the conservatories we bring to you are from leading names in the industry. They are designed for high performance and durability. We offer them in uPVC and aluminium which are both highly resistant to damage and superbly easy to maintain.
Their strength contributes to the security of your home. It also ensures that your conservatory continues to look as fresh and new as the day it was installed. We take pains to follow proper installation procedures so that your conservatory is heat efficient and weatherproof so you can enjoy it in all weathers.
---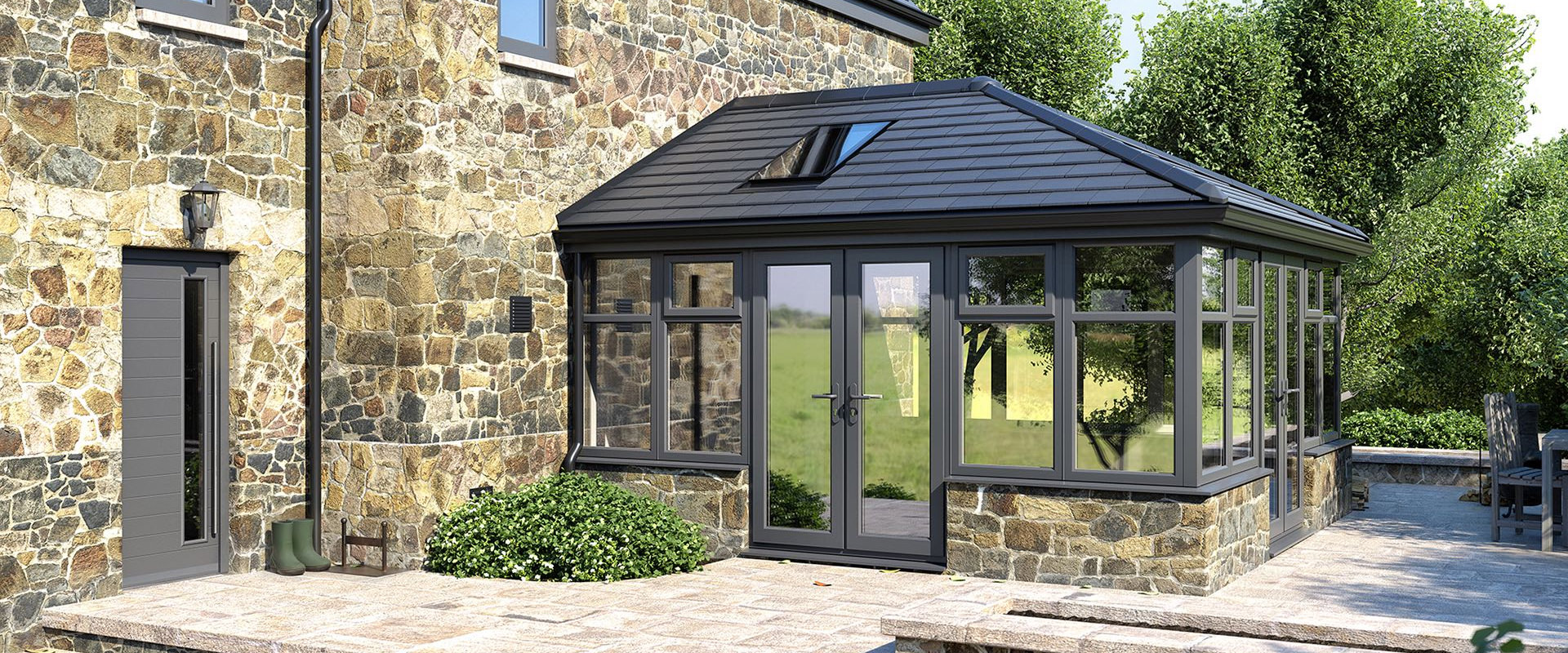 ---
Personalised Conservatory Styles
We offer you a great deal of customisation when you get your conservatory from us. This includes the style as well as other features, both cosmetic as well as functional. Our conservatories come in a spectrum of beautiful colours and finishes. We even offer wooden finishes so you can style your home to look natural.
They come with essential security features installed to maintain the safety of your home and family. In addition, we offer you choice of glazing as well as roof material. You can set up the interiors of your conservatory any way you like with heating and electrical fitting options.
Here are the styles we offer in conservatories.
Lean-To Conservatories
This simple square-shaped conservatory has a simple sloping roof. Its simplicity makes it extremely versatile, allowing it to fit in spaces other shapes won't. In spite of its non-fussy lines, it makes an elegantly attractive addition to your home.
Victorian Conservatories
This style is highly reminiscent of the architecture of the Victorian era. It is distinguished by an elaborate bay window on one side of the structure. This historic style can very easily be adapted for modern houses, allowing them to acquire a classic charm while still looking contemporary.
Edwardian Conservatories
The simple shape of the Edwardian conservatory is offset by its dramatic roof, which is double-hipped and can go as high as your building's architecture permits. This gives you a bold style which also offers a very practical floor plan for you to use.
Gable-End Conservatories
Gable End conservatories are identified by their bold and elaborate gable roofs. These conservatories are designed to draw your eye upwards, making them seem majestic. These are ideal for large properties where a simpler style would just blend in.
---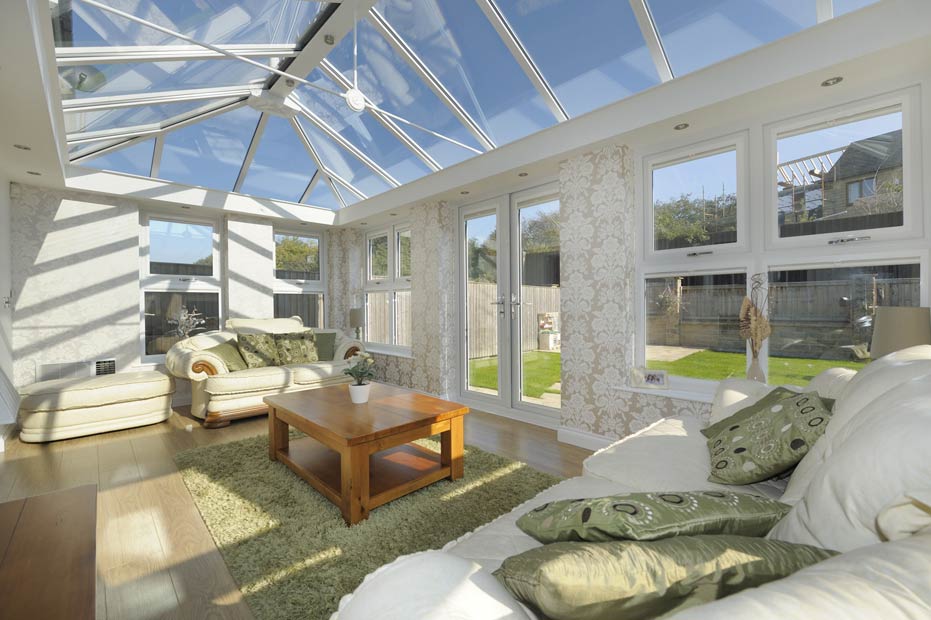 ---
Comprehensive Aftercare for Our Customers
Kingfisher is a name known for the excellent service we provide. This is not restricted to selling you our products but also making sure you can enjoy it for years. It begins when you first come to us, and we ensure that you find just the right product for your needs.
Once our technical assessment of your property is complete, we assist you with the specifications. This is to ensure you put together the perfect configuration for your home, whether it is stylistic or functional. After the products are delivered, our efficient crew installs them for you, ensuring the strictest quality standards.
Conservatory Prices in Bradford
The value for money you will get with our conservatory prices in Bradford is sure to astound you. We offer conservatories of the highest quality in the most stunning designs and colours at extremely competitive rates.
To learn more about our product offerings, contact us to speak to a member of our helpful team. We are eagerly waiting to help you.
If you want quick estimate, you can use our online calculation system which gives you an instant quote based on your requirements!