Enlarge your Halifax Property with Kingfisher Conservatories
With conservatories, you can build a new living space while increasing the worth of your Halifax home. Moreover, you get a new area that is flooded with natural light. The best part is, this additional space in your home allows you to be closer to nature without actually being outside.
In an effort to give all our customers the ideal product, we offer extensions in a range of styles and materials. We bring you high quality double glazing from leading names like Synseal, Celcius, and Ultraframe. Moreover, these are fitted by our efficient installers who do so reliably and to the highest standards.
---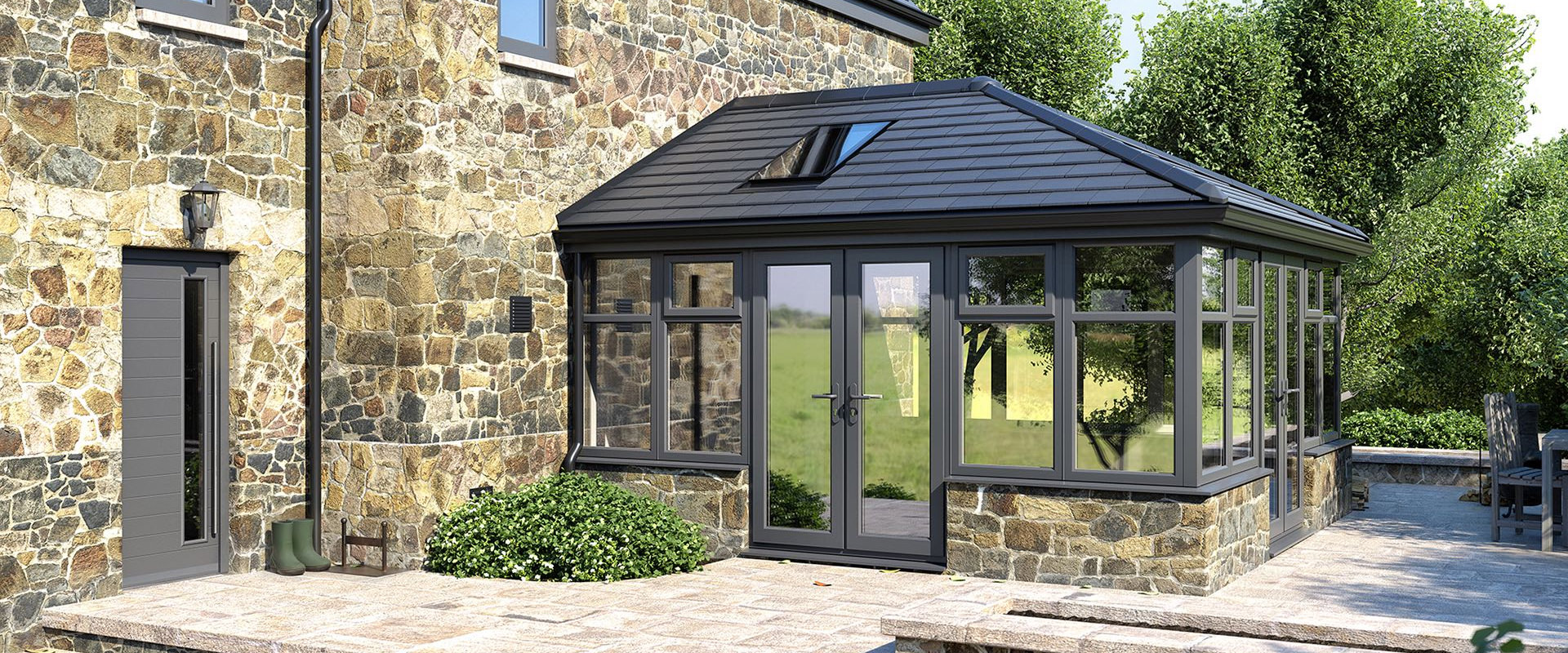 ---
Great Features for Your Home
Increase the Value of Your Property
With conservatories, you get more than just a stylish extension. You can raise the price of your property by up to 10%. The best part however isn't even the financial upgrade. It is the fact that you get an improved quality of life with the extra space.
Great Features, High Thermal Performance
Our products offer improved security and great looks as well as exceptional thermal performance. In fact, we offer a 10-year manufacturer's guarantee on their performance. As a result, you can be sure about the performance of your conservatory for a long time.
Bespoke Designs, Tailored Features
We offer such a vast variety of style, design, and colour options in our conservatories that you get a bespoke product every time. In addition to determining its appearance, you can also decide the features your conservatory will have.
Premium Products for Local Homeowners
Here at Kingfisher, we present only the most impressive products to our customers. Crafted by leading manufacturers, we hand-pick conservatories that give you the best possible performance. Both our uPVC and aluminium frames are designed to last with the least possible care.
Since they are so strong, you get better security for your home. Moreover, you get a highly weatherproof installation in addition to the exceptional thermal performance. As a result, your home stays warm and dry no matter the weather outside.
---
---
Customise Your Conservatory to Suit You
As we mentioned earlier, we give you a great deal of choice with our range of extensions. We offer you two highly durable materials to choose from. Moreover, our uPVC and aluminium conservatories are available in a stunning range of styles as well as colours. You can even pick a wood finish to get an authentic timber look.
What's more, we install all our products with high security fittings. These give you and your family a high degree of protection from break-ins. Plus, you can choose the glazing as well as roof material. Finally, you get to decide how you want the interiors to look, along with the heating system and electrical fittings.
To start with, here is a list of the styles of conservatories we offer.
Lean-To Conservatories
This conservatory style is elegant in its simplicity. It has a square floor plan with a single-sloped roof. Since it is such an uncomplicated shape, it can easily fit where other conservatories won't and is a great way to add some Mediterranean flavour to your home.
Victorian Conservatories
This design reflects traditional Victorian architecture and is a great way to add a unique style to your home. Characterised by a large bay window on one end, the unusually shaped floor plan looks distinctive as well as stylish.
Edwardian Conservatories
Edwardian conservatories give you a simple square floor-plan that is topped with a distinctive, double-hipped roof. This roof can be as elevated as your building's roof permits. As a result, you get an distinctive style that is also convenient to use.
Gable-End Conservatories
The large and flamboyant roofs of a Gable End conservatory add a stunning feature to your home. These designs make your property look grander and are ideal for larger homes. Moreover, they have a simple square-shaped floor and are easy to furnish.
---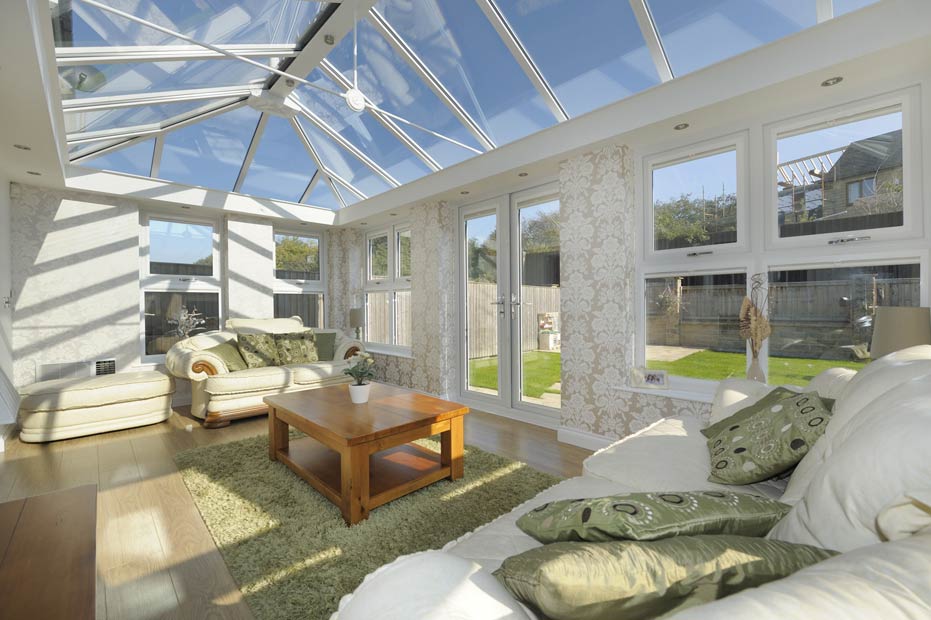 ---
Great Post-Sale Service with Kingfisher
With Kingfisher, you can be sure to continue getting a great service even after your installation is complete. We like to ensure that your product gives you the performance you desire. This is why we work to your specifications from the moment you come to us.
First, we conduct a full assessment of your property. This helps us get an idea of the technical needs of your project. Then, we assist you with putting together the right style from our range. Finally, we install your conservatory to meet the highest building standards and regulations.
Conservatory Prices in Halifax
Our conservatory prices are designed to give you great value for money. In addition to getting high quality conservatories, you also get the product that looks exactly the way you want it to.
If you want to learn more about how our conservatories can enhance your home, get in touch with us. We will be happy to give you all the help you need.
To get a quick conservatory price estimate, use our online calculation system. This handy tool gives you your personalised quote in a few minutes!