Conservatory Roofs: Beautifully Designed to Complement Your Home
Complete your extension with Kingfisher Windows today and choose from our extensive selection of conservatory roofs. These incredible products play an essential role in the thermal efficiency, durability and aesthetic appeal of your extension. Whether you're looking to replace your existing conservatory roof or complete your new build, our team will have the answer.
Choose from a variety of materials and designs and craft your made-to-order product today. Kingfisher conservatory roofs can be fitted to practically any conservatory style, and our market-leading products are built to match some of the finest conservatory frameworks in the industry. Work with profiles from Synseal, Celsius and Ultraframe, and embrace premium quality.
---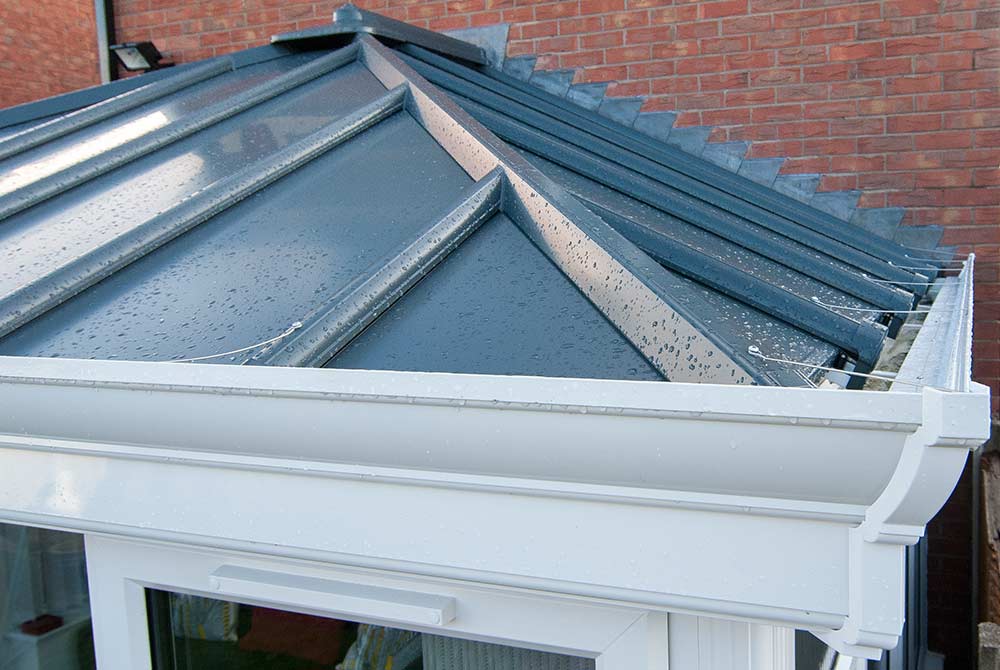 ---
Market-Leading Roofs
Here at Kingfisher Windows, we're dedicated to delivering high quality to each and every one of our customers every single time. That's why we have opted to work with the finest conservatory roofs in the business. The Synseal thermal roof for example is an aluminium and uPVC design that boasts the best of both materials, with incredibly thermal capabilities and optimum durability.
We also offer Celsius conservatory roofs. These all-timber constructions are fantastically thermally efficient, and their traditional designs make them perfectly suited for more classical conservatory styles. The solid roof also looks the part, blending in well with the rest of your home by giving it the illusion of an extension to the existing brickwork.
We are also proud to say that we offer the incredible Ultraframe collection of glass conservatory roofs. With U-values as low as 0.7 W/m2K which rates as A on the Window Energy Rating scale, you can expect a warmer home throughout the year. We can also include spotlights or speakers for a room-like feel, traditional or contemporary cornices and much more!
---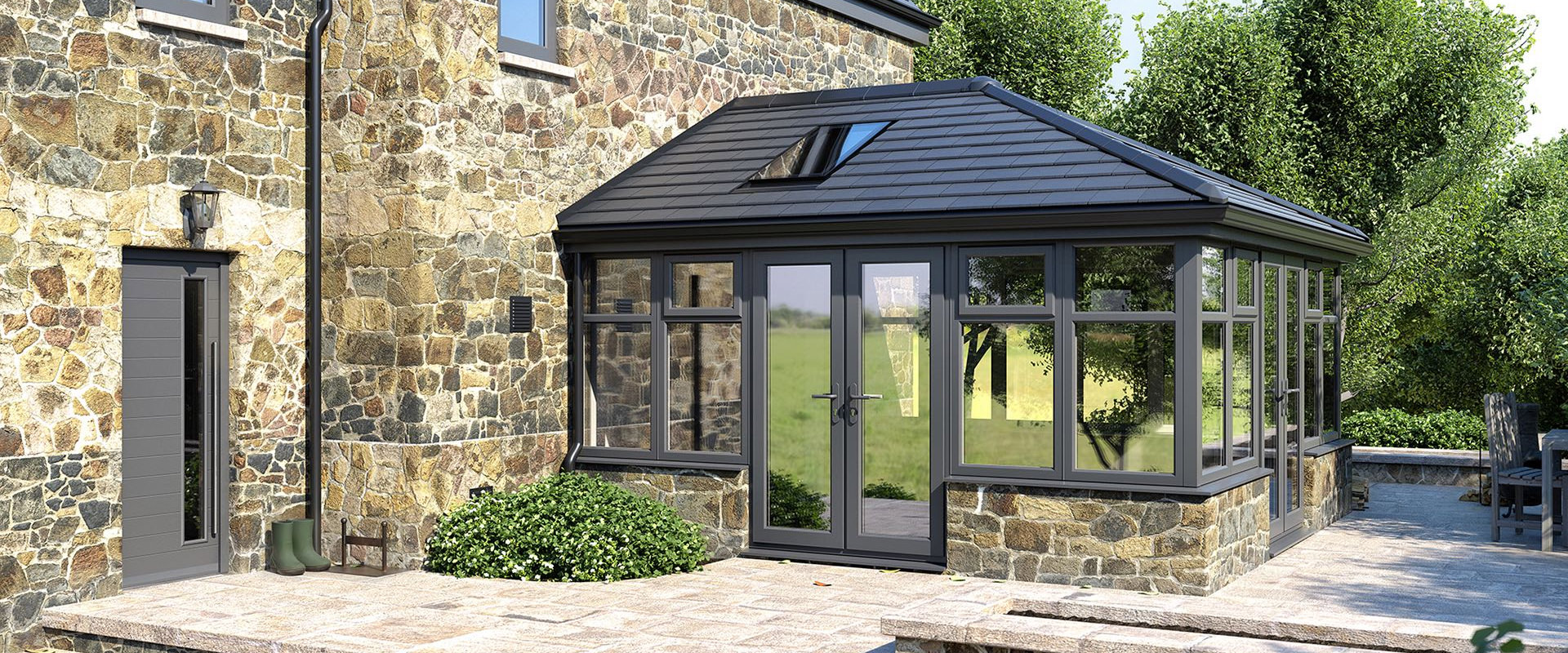 ---
Features and Benefits of Modern Conservatory Roofs
Security and Durability
Near maintenance-free and built with the latest weather-proofing manufacturing techniques, Kingfisher conservatory roofs are guaranteed to impress you. The latest warp and rot-proof finishes will protect your extension from the damaging effects of condensation and rain. At the same time, the impressive structural strength of your conservatory roof will protect you from the heaviest snows and howling rains, and all while keeping you safe and warm.
Customised to Your Exact Needs
Do you need a conservatory that can handle heavy rainfall? Are you specifically trying to get as much sunlight as possible? Or perhaps you're after an extension that reflects the appeal of your existing home. Whatever your requirements, Kingfisher will be able to accommodate with our conservatory roofs. Work together with our specialist teams to build a bespoke product and wow your visitors with the stunning colours and gorgeous designs.
Select Your Roof Type
Our conservatory roofs are manufactured to meet the specifications of industry leaders such as Syneal, Celsius and Ultraframe. These in turn come in the form of either glass or tiled roofs. Glass conservatory roofs are great for letting in the sunlight, and therefore are well-suited to customers that want a brighter home. Tiled roofs on the other hand are incredibly strong and are particularly great at trapping heat within. They also have the added benefit of providing more privacy.
---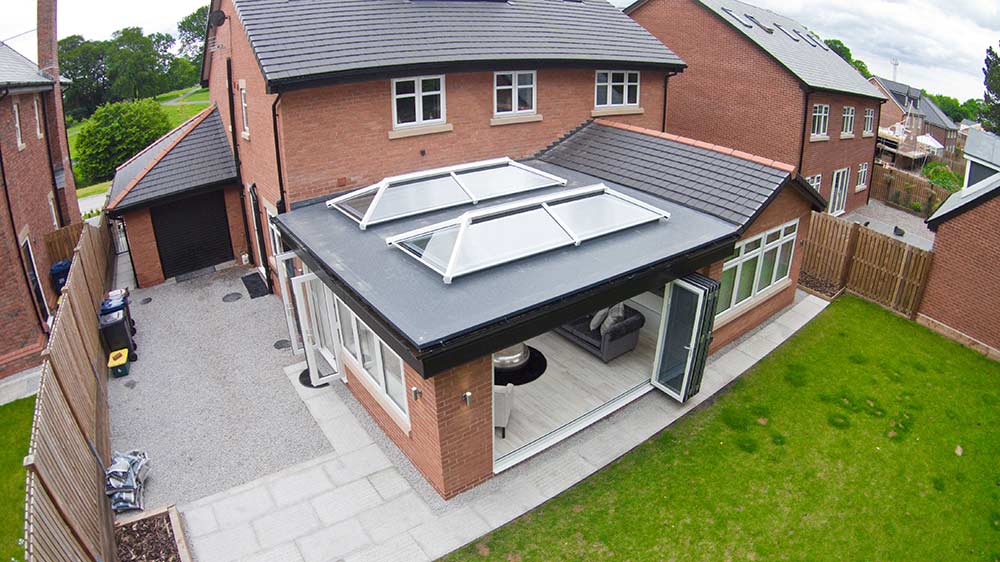 ---
Work with Kingfisher Windows
We've been helping customers to find the conservatory roofs for them for over 25 years. Don't settle for less when you look for your supplier and installer; work with Kingfisher Windows today, and benefit from a premium service. Our installation teams are trained and experienced and are the perfect choice for your home improvement project.
As a FENSA registered member, we are the go-to accredited choice when it comes to conservatory roofs. We've worked tirelessly to bring Kitemarked products to homes throughout Barnsley and the surrounding areas and are passionate about double glazing. See below to find out how to get in contact with our specialists.
Conservatory Roof Prices, Barnsley
Market-leading conservatory roofs are but a phone call away. Reach out to Kingfisher Windows now on 01132 854 985, and see how our specialist teams can help you. You can also head over to our online contact page to find out more information. There you'll find our contact form, along with a number of other details that help you to get in touch.
We also have a useful quotation generator here on our website. This incredible tool allows customers such as you to get a quick quote within minutes of asking. Simply fill out some details about your home improvement project, and our website will generate a personalised quotation just for you. It really is that simple!