Beautiful Conservatory Roofs to Revamp Your Bradford Conservatory
Whether you are buying a new conservatory or refurbishing an old one, replacement conservatory roofs are an important consideration. The right roof can make all the difference to the performance and appearance of your conservatory. Here at Kingfisher, we offer you an exhaustive range of options for your conservatory's roofing needs.
Our range of roofs are produced by industry-leading names who give you reliable products that are known to perform. We offer both tiled roofs and glass roof options so you can make a better choice. It is our assurance that, no matter what your choice, our conservatory roofs will satisfy your requirements completely.
---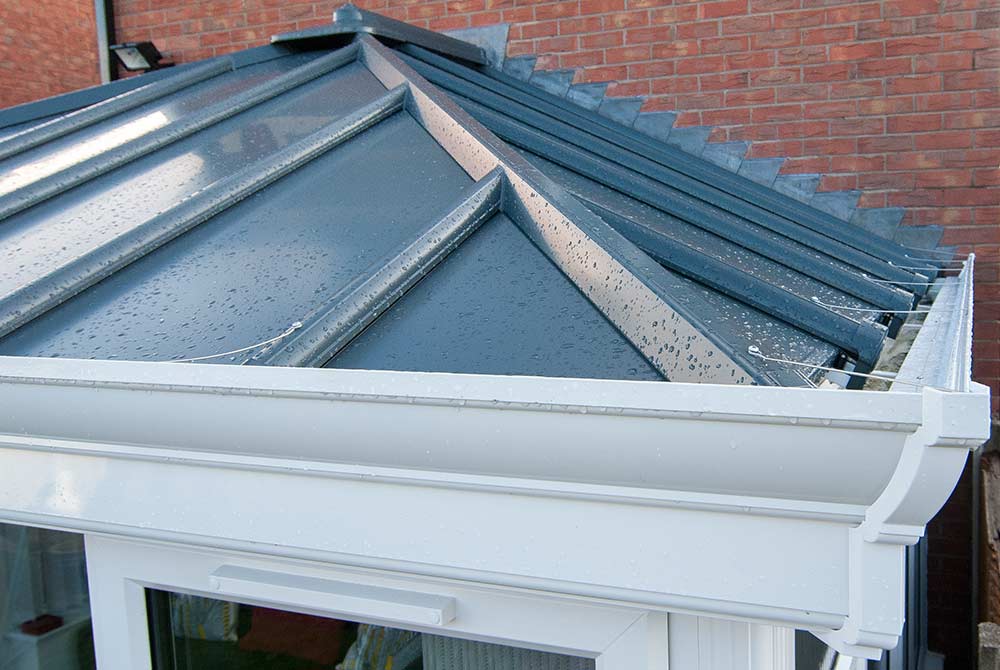 ---
Conservatory Roof Options in Bradford
Glass Conservatory Roofs
Glass conservatory roofs are the perfect choice for those who want more light in their conservatory, but not the noise and upkeep of a polycarbonate roof. These roofs are remarkably scratch-resistant and offer amazing thermal efficiency.
Tiled Conservatory Roofs
Tiled conservatory roofs give your home extension the appearance of solidity and permanence. They offer unparalleled levels of heat retention and can be personalised for the light and electrics fitting of your choice.
Energy Efficient and Secure Conservatory Roofs
All our roofs offer excellent energy efficiency, allowing your conservatories to remain warm with just a little heating. In addition, they can also equipped with various safety measures that you need to keep your home secure.
Conservatory Roofs from Leading Manufacturers
Our conservatory roofs are engineered for peak performance by leading manufacturers like Synseal, Celsius, and Ultraframe. Each roof conforms to extremely high quality standards, giving it extraordinary strength and durability.
Whether you opt for a glass roof or a tiled roof, you will get amazing performance, whether it is keeping your conservatory warm or lasting for years without needing a lot of maintenance. All these qualities are the reason why our conservatory roofs are the best choice for you.
---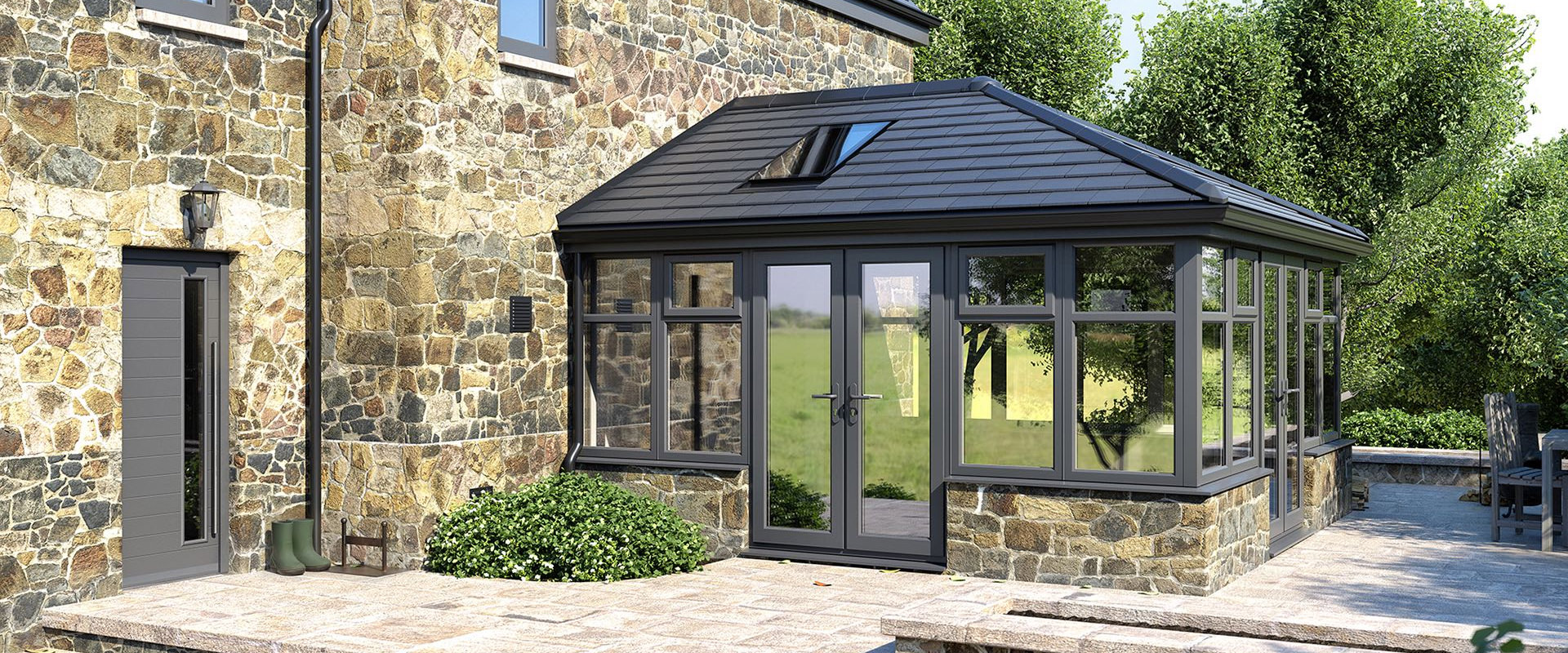 ---
Features of Conservatory Roofs in Bradford
Conservatory roofs are a great factor in the performance of your conservatory. They are responsible for keeping out the weather while maintaining the environment you want inside. Their durability affects how often you need to change them, and even their maintenance. This makes it very important to understand conservatory roof features before you make a purchase.
You may get tempted by the price of a low quality roof, but you will end up paying more in repairs and water damage. Our tiled and glass conservatory roofs are specifically engineered to give you excellent service for longer. While your decision between the two might be dependent on how much light you want, or how heavy the roof can be, there are other factors that make both styles of roofs the worthwhile choice.
High Heat Retention and Weatherproofing
Our conservatory roofs in Bradford are installed to give you superior heat efficiency and thermal performance. Moreover, they are installed with superior seals so your conservatory is weatherproof even if it pouring outside. Whether it is raining or shining, you can enjoy your conservatory with our conservatory roofs.
Unmatched Security
Conservatory roofs that are easy to break or damage will never give your home the security our roofs can. Our roofs are not only made out of durable materials, but also expertly installed so they are tamper-proof.
Excellent Material Quality
Whether double glazed glass or a solid tiled roof, we present only the best materials for you to choose from. As a result, your conservatory roofs last for years. What's more, in all those years, the performance you get out of them doesn't deteriorate.
Personalised Styling
Our conservatory roofs are designed to fit any style or sensibility, so we will definitely have something that will appeal to you. In addition, we offer different roof styles, in materials and finishes of your choice.
---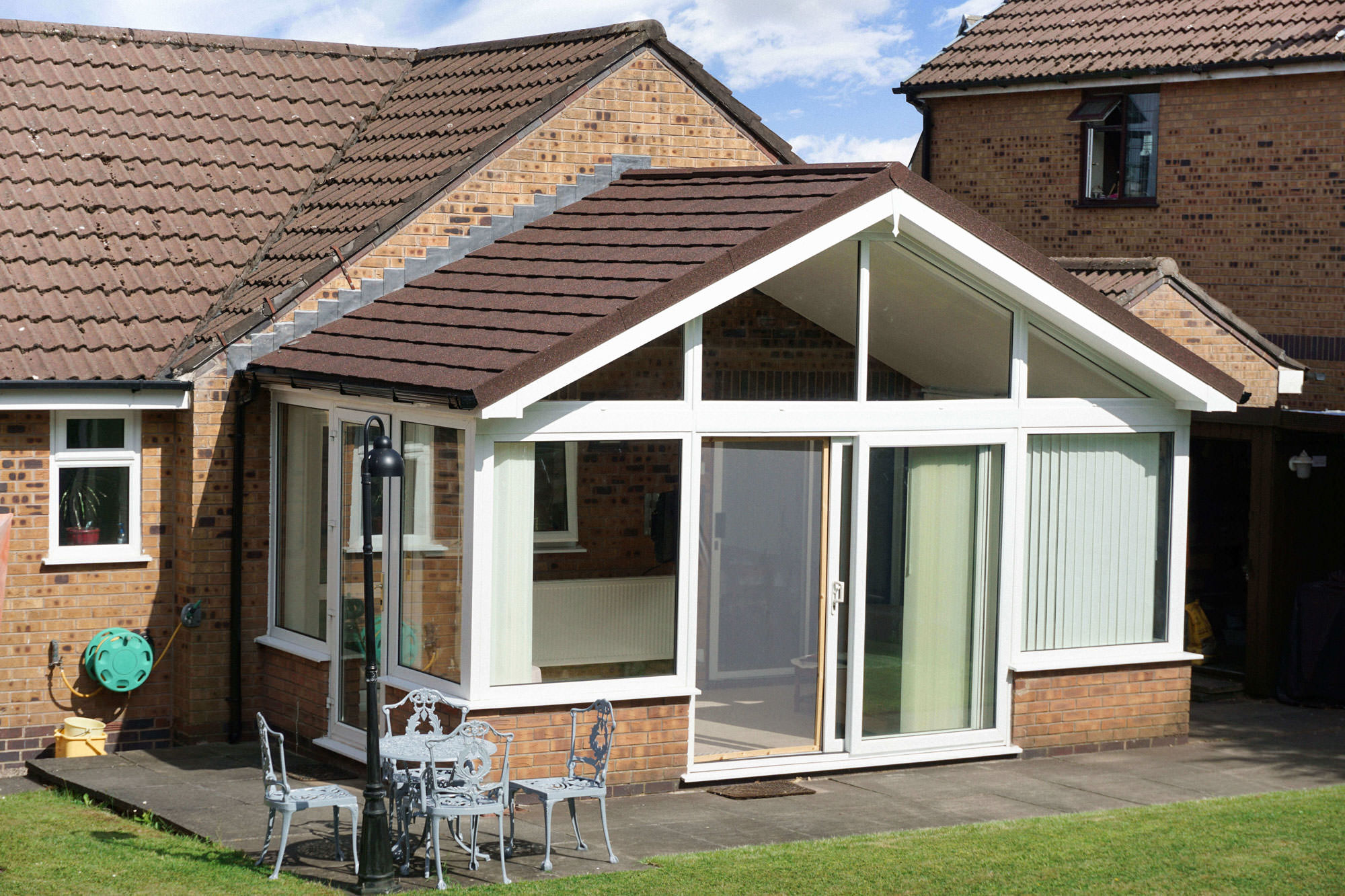 ---
Unmatched Aftercare for Conservatory Roofs in Bradford
Our involvement does not end with your conservatory roof installation. To ensure that you are completely satisfied with our product and services, we offer a comprehensive aftercare service. All our products come with a 10 year manufacturer's guarantee. This in itself gives you the peace of mind, knowing that any problems with your conservatory roof will be taken care of.
In addition, we fully support our installation with instant damage control in case there is a problem. However, you will find that our professional service and expert installation will leave no room for error. You will get a fully-installed product that you will be able to enjoy for a very long time.

Conservatory Roof Prices in Bradford
The conservatory roof prices we offer in Bradford are amazingly competitive. We offer excellent quality and professional installation, giving you excellent value for your money.
In order to find out more about our products and services, get in touch and speak to someone in our team. We are always glad to hear from you.
In case you simply want to know your estimate, you can use our online calculating tool to get an instant quote right now!