Spectacular Conservatory Roofs to Adorn Your Extension
Conservatory roofs are an essential component of any conservatory. In fact, the performance of your glazed extension depends on them. Whether you're looking for replacement roofs, or building a new conservatory, you need to put thought into your decision. Aesthetic design isn't the only important feature; you also want a high-performing, premium product.
At Kingfisher, we understand how varied people's needs can be. This is why we offer a wide variety of styles, and materials. Moreover, we only get them from reputable manufacturers. As a result, you can choose between tiled and glass conservatory roofs. What's more, you can even determine the features your roof will give you.
---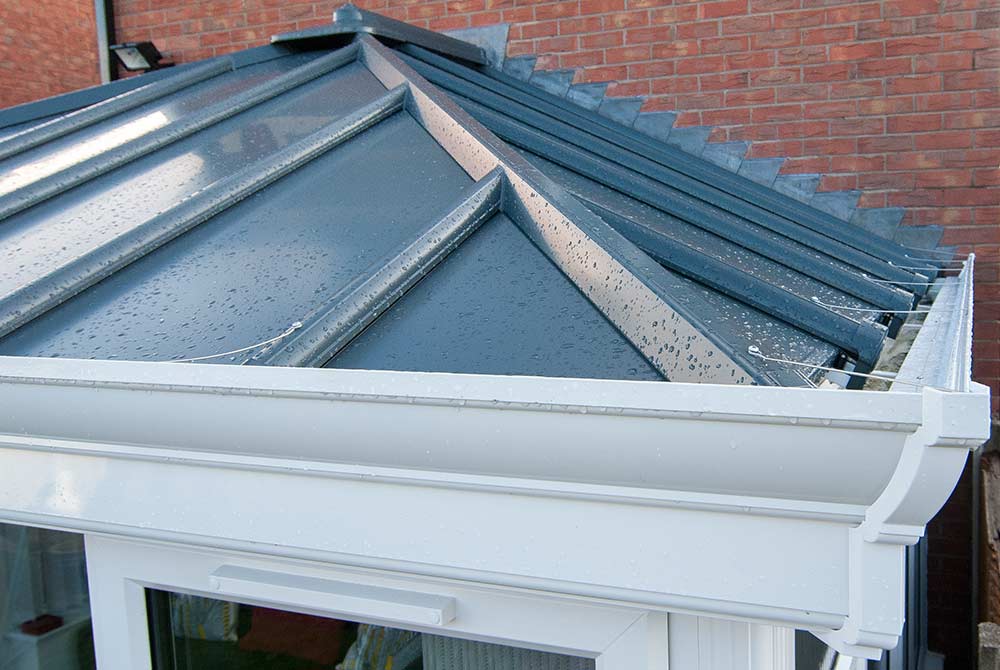 ---
Choice of Conservatory Roofs
Glass Conservatory Roofs
If you want more light in your conservatory, then our glass roofs are ideal for you. They offer more noise reduction than polycarbonate roofs and give excellent thermal performance. They are also damage-resistant and provide you with a flood of natural light.
Tiled Conservatory Roofs
You won't get better durability than with tiled conservatory roofs. These give you exceptional heat retention and permanence. Moreover, you get a quiet conservatory that is both secure and private. For greater noise control, superb heating efficiency, and fittings of your choice, this is the roof you should choose.
Save Energy & Keep Your Home Secure
Contain the heat within your home with our incredible double glazing. You can save money by reducing your heating bills. Moreover, our products add to the overall security of your home.
Conservatory Roofs by Leading Names
With Kingfisher, you know that any conservatory roofs you get will give you unmatched performance. This is because not only do we ensure quality on our end, but also work only with reputed names like Synseal, Celsius, and Ultraframe. As a result, you get enhanced durability and superior functionality.
The best part is, you can choose a glass or tiled conservatory roof. Either way, the performance you get will be top-notch. Your conservatory will stay warm and secure with little-to-no maintenance. Furthermore, your new purchase will protect your extension for years to come.
---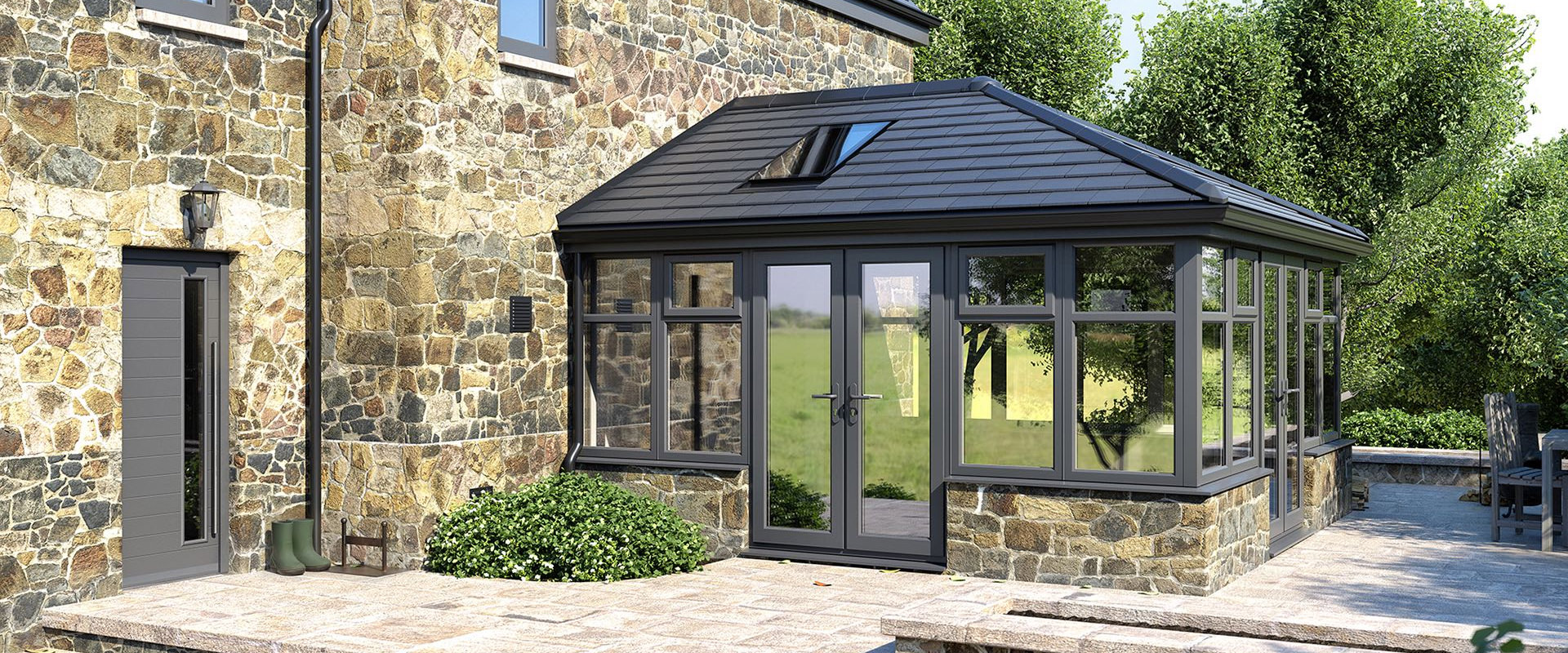 ---
Qualities of Conservatory Roofs
Conservatory roofs are responsible for keeping the rain off your head. However, they do more than just protect you from the weather. They add to your conservatory's security and privacy. They also help your home maintain a steady temperature. As a result, when looking at roof profiles it is important for you to know which features you consider high-priority.
While the price of a low-quality roof might be quite tempting, the risk isn't worth it in the long run. Rushed installations often lead to structural weakness, which can cause your product to break down easily. This in turn means you end up spending even more on repairs and replacements. With Kingfisher conservatory roofs however, you can expect both durability and performance.
Here are just a few of the features you can expect from our incredible roofline profiles:
Comfort All Year Round
Our conservatory roofs are designed to give you extraordinary thermal protection. Moreover, we also seal them effectively, meaning you never have to worry about cold draughts or water slipping into your home. As a result, you can enjoy your new extension all year round, no matter the weather.
Complete Security
Our strong and sturdy roofs are designed to stand the tests of time. Because of their robustness, they offer you complete security. Moreover, they are installed to give you tamper-proof protection with a series of high-tech locking mechanisms and sturdy profiles.
High-Quality Material
In order to give you stunning performance, our glass and solid conservatory roofs are built of high-quality materials. This gives them phenomenal durability, incredible thermal capabilities and a beautifully crafted profile that blends in well with any property, modern or traditional.
Styled by You
Since you know your home and needs best, we give you complete flexibility in choosing your roof framework. From the basic material to the style, from the colours to the finishes, you can design your bespoke roof to your exact wants and requirements.
---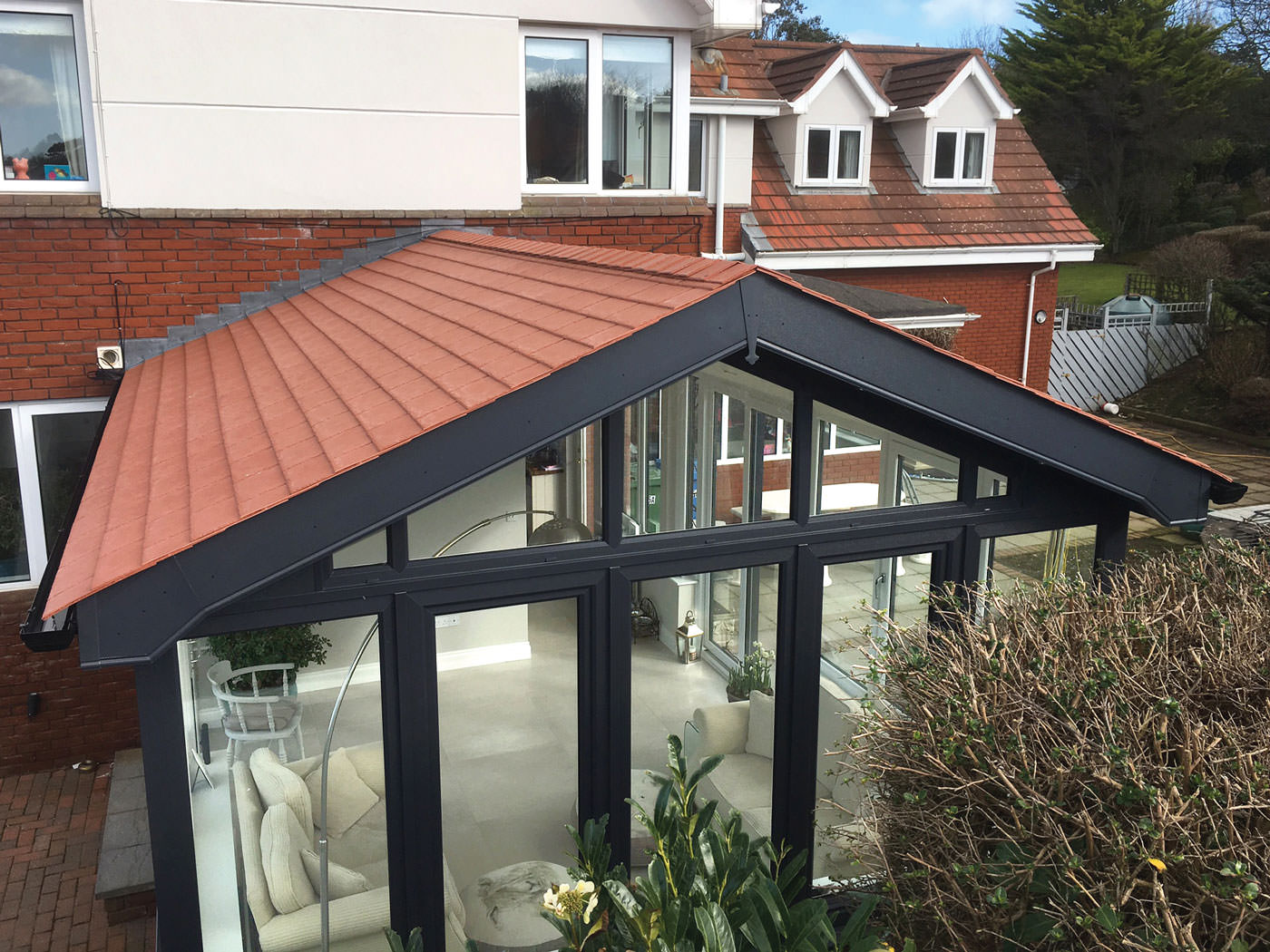 ---
Excellent Conservatory Roof Service
With Kingfisher, you can get your conservatory roofs ordered and installed quickly and efficiently. However, that doesn't mean our relationship ends after the installation. As part of our singular customer service we ensure you're completely happy with your new roofs for long after they've been completed.
This is a part of our great aftercare service. Kingfisher proudly provide a 10-year guarantee on all our products. Therefore, if there's ever a problem with your installation, we'll work as quickly as possible to resolve your issue. As a result, you'll get roofs that are fitted to your complete satisfaction, allowing you the reassurance of a well-performing product.
Conservatory Roof Prices in Leeds
At Kingfisher, you get extremely attractive conservatory roof prices. In fact, with the level of quality we offer in our installations, you get more than your money's worth.
To find out more about our conservatory roofs or any of our other products, contact us for information. We're happy to answer your questions.
However if you just want quick quotes for your conservatory roof needs, you can head over to our online calculating tool. There you can get a price estimate in a matter of minutes.