French Doors: The Distinctive European Aesthetic
If you're looking to compliment your home with a stunning, classic design then get in touch with Kingfisher to discuss our French doors. This beautiful door style is a popular choice among Barnsley homeowners thanks to its unique combination of security and slim sight-lines. This allows for stunning views of your garden while maintaining the privacy of competing solid doors.
As an installer that's been working with homeowners throughout Barnsley and the surrounding areas for over 25 years, we are confident in our ability to deliver high-quality products every time. We're proud to work with leading names in the industry to bring our customers the finest possible products, and we utilise the Profile 22 system in our French doors.
---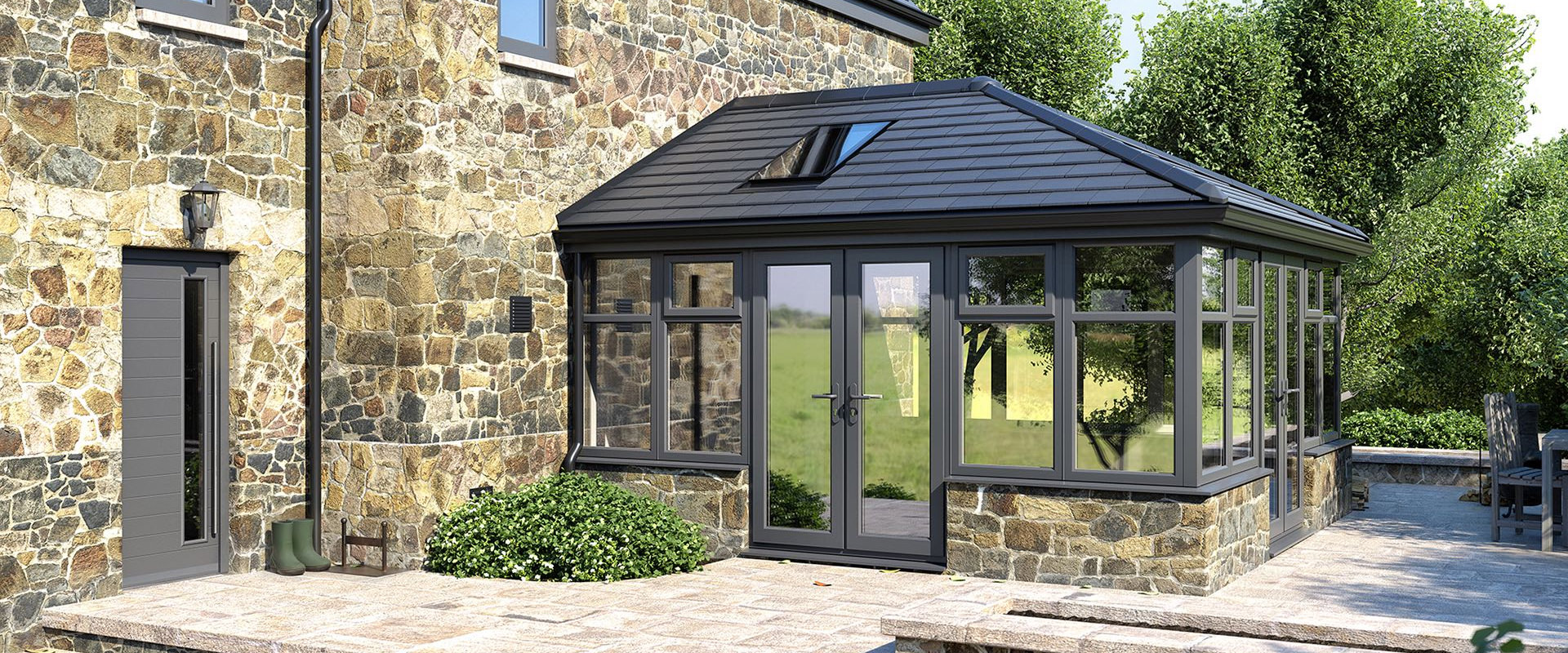 ---
Enhance Your Home with Profile 22
This incredible French doors profile is an industry-renowned system that offers high security, excellent thermal efficiency and incredible durability. These amazing products allow you to craft French doors that will stand the test of time against the elements, protecting you and your home with a combination of high quality glazing and powerful uPVC.
The Profile 22 system allows you to craft a bespoke product thanks to the sheer range of customisation options that are available. This incredible profile offers the widest choice of ancillaries on the market, and our range of modifications include colour-matched cills, baypoles, accessories and more. This all helps you to build your own personalised French doors.
Profile 22 French doors are also incredible durable and are designed to maintain their high-quality for years to come. Built to surpass all UK and EU Building Regulations, these doors offer exceptional weather protection. Whether you're facing heavy rains or snowfall, your French doors will maintain their structural integrity and quality. Choose the best for your property.
---

---
Features & Benefits of Modern French Doors
Maximum Security Doors
One of the most important characteristics of any doors, no matter their design, lies within their security capabilities. We want every homeowner to feel comfortable on their own turf, which is why we offer French doors that are specifically built to protect your property. Toughened glass is combined with highly-secure multi-point locking mechanisms for a secure entrance.
Don't let the slim structure fool you; Profile 22 French doors are some of the most powerful products on the market. uPVC is an incredibly sturdy material by nature, and this innate strength is bolstered in a state-of-the-art manufacturing process. The result is a door that protects you from both unruly weathers and unwanted persons.
Thermally Efficient Profiles
The same weather-sealing technology that keeps your product dry during heavy rainfall also contributes to keeping your home warm throughout the winter months. Modern double glazing is particularly adept at trapping heat behind vacuum-sealed barriers, which serves to keep your property warm without the need for excessive central heating use.
There are a number of reasons to warm your home in this way. Beyond the simple comfort that this immediately provides, you will also begin to notice your energy bills go down as you rely less on manual heating. Saving money is an excellent benefit, however you will also do your part for the environment by reducing your carbon footprint dramatically.
---
---
Work with an Accredited Installer
Kingfisher Windows are one of Barnsley's most experienced installers when it comes to premium French doors. We work with a talented team of experts that are both qualified and experienced when it comes to fast-paced, quality installations. We'll have your project completed in no time, taking care to respect both you and your home in the process.
We have also been recognised within the industry for our dedication to excellence. We are a proud GGF member and a TGAS accredited installer for your peace of mind. Many of our products are also BSI Kitemarked for a number of impressive reasons, from security to energy efficiency. Work with Kingfisher today and complete your project in style.

French Doors Prices, Barnsley
If you've had a look at our product line and think that Kingfisher's French doors sound like the perfect system for you, then reach out to our specialists today. We'd be more than happy to answer any questions you may have about our products and services, so call us up on 01132 854 985 to see what we can do for you and your home improvements.
You can also submit your query to us in writing if you would prefer to do so. We have a contact form here on our website for just that. However, if you're thinking of doing that then you might also want to check out the Kingfisher quoting engine before you go. This easy-to-use tool generates bespoke, no-obligation quotations with just a few project details. Try it out!