"Summer afternoon" – Possibly two of the most exciting words in the English language when used together, at least for the modern homeowner and for good reason!
It's a time that's ideal for relaxing in the sunshine with a Pina Colada in one hand and a good old fashioned British burger in the other, but don't miss this opportunity to make the most of your home this season with a couple of inventive home idea improvement ideas.
1. Conservatories
Oh yes, we're starting off this list with the granddaddy home improvement of them all! A new conservatory extension is the best way to make the best use of the outside this summer, offering a generous amount of additional living space that always lets natural light in.
Most homeowners consider a conservatory to be a natural part of their home, being a warm environment in which it's always possible to benefit from all the joys of the garden without any of the drawbacks. Conservatories are definitely one of the best rooms of the house to be in, especially in the summer. This is because the heat collected by a conservatory ensures it will stay comfortable all day with surrounding glorious views.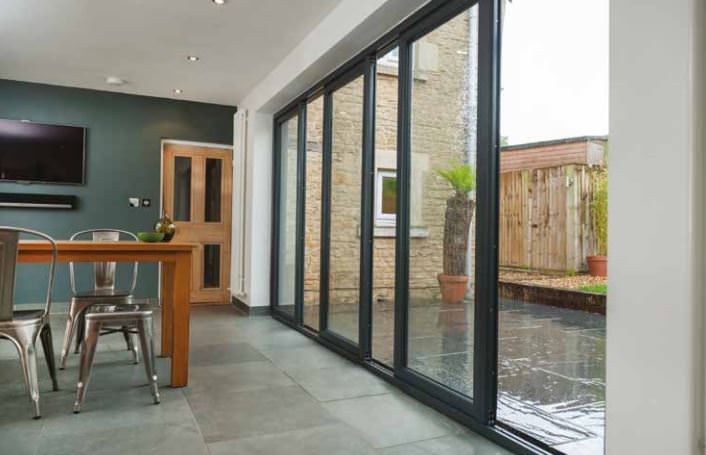 2. Slide and swing doors
A great way to open up spaces between the back of the home or garden, slide and swing doors maximise your living space especially in the summer months, allowing nature to better flow through your home. For the first time it's now possible to utilise a patio door style that allows you to control your environment, as opposed to the other way around.
They can be operated effortlessly with each door panel capable of being moved independently from one another, if there is an ideal level of ventilation required slide and swing doors deliver. What's more, each door panel features a sleek yet slim line frame to better allow natural light to enter. It's never been easier to enjoy the beauty of the summer with slide and swing doors.
3. Orangeries
Constructed using solid pillars to feel like a much more seamless extension to the home, orangeries may utilise less glazing when compared to conservatories but still lets homeowners enjoy their garden in the summer. Orangeries create a cosy and comfortable area with a bright atmosphere that is simply perfect for relaxation.
Capable of incorporating a lantern roof and a vaulted ceiling, an orangery can provide a heightened sense of space that not only allows light to travel from the side but from above also. Whenever the sun does appear high enough above the sky to tempt you, you'll find yourself not being able to resist travelling from the living room into your new stunning orangery.
4. Sash windows
Providing homeowners with an exceptional way to aerate the home during a hot spell, sash windows effortlessly slide upwards to make for ideal levels of ventilation. Whereas in their traditional design, original sash windows were stiff and a pain to operate, you'll never struggle with modern styles. Sash windows make for excellent climate control in the summer months.
An ideal way to let the outside in when the opportunity to either go outside or enter your conservatory is unavailable, sash windows from Kingfisher let in light and provide an essential breeze when going about your daily routine.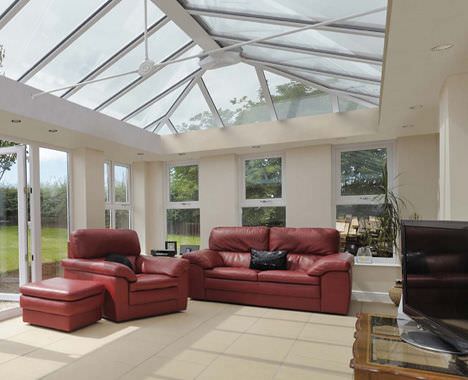 5. Replacement glass conservatory roof
If you've been a homeowner for 20 years or so, it's highly likely that your home is already treated to an additional living space in the form of a conservatory, orangery or other glazed extension. Make sure you experience the full benefits they have to offer this summer and replace that dated polycarbonate roof with beautiful glass replacement roof.
Not only will light better be able to travel via the top of your property, but your extended space will instantly feel much more comfortable and inviting. Thanks to modern and effective glazing techniques, your new replacement roof will keep your conservatory warm in the summer but cool in the winter also.
6. Get in touch with Kingfisher
If you're based in the Yorkshire area and you'd like the sound of any the above home improvement ideas, getting in touch with Kingfisher Windows to enquire could be one of the best decisions you make all summer.
We have experience operating throughout North and West Yorkshire for well over 25 years, so don't hesitate to give us a call on 0800 58 59 45 or enquire online.