Summer is fast approaching. As the weather gets warmer, we all start to spend more time in our gardens and outdoor areas. Outdoor living can be great but you need to be prepared. Here are eight outdoor living ideas you can achieve before summer.
1. Open up your home with beautiful bi-fold doors
Extremely popular in recent years; bi-fold doors are a great way to bring the outdoors in. Choose from two to six panels depending on your size requirements, with a low threshold option available for easy access. When open, bi-fold doors create a seamless transition from interior to exterior space. When closed, their slim sight lines provide panoramic views across your garden.
2. Create a bright and airy living space with a classy conservatory
Still the most popular extension option on the UK market. Extending your home with a conservatory is a great outdoor living option. At Kingfisher, we can design a bespoke conservatory to meet your exact requirements. Choose from a range of materials, shapes, sizes, roof types, and glazing options.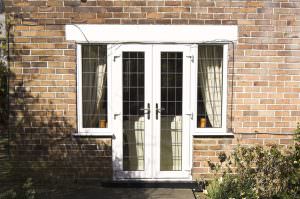 3. Stay 'en vogue' with fashionable French doors
French doors are a simple and stylish way to link your home and garden. Our uPVC French doors are made to measure and can be installed directly onto the rear of your home, into a porch, or onto a conservatory. Choose either an open in or open out configuration to suit your home's design.
4. Freshen up your exterior paintwork
Improving your exterior paint work will give you a pleasanter environment for you to enjoy. Give any rendered walls a new coat of paint and stain any fences or decking areas with a specialist coating to improve the aesthetic and enhance protection.
5. Landscape your garden for all year enjoyment
To make the most of outdoor living this summer, your garden should be a peaceful and relaxing space for you to fully appreciate. Make sure lawns are well kept and any shrubbery and hedges are trimmed to create a well ordered green space. If gardening is not your thing, why not have a low maintenance decorative gravel area with a water feature or rockery.
6. Modernise your patio area with stylish furniture
If you're going to spend a lot of time outside, you'll want to be comfortable. Patio chairs, a dining table, and even a hammock can extend your living area to incorporate the outside world.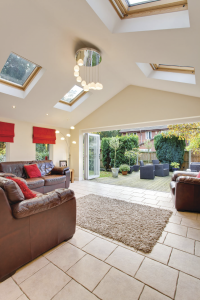 7. Opt for opulence with a stunning orangery
When you want a truly impressive extension, an orangery is for you. At Kingfisher, we can build your orangery from the ground up. This includes flooring, lighting, heating, and anything else you may require. Our high quality orangeries combine the large glazed sections of a conservatory with the more permanent feel of a traditional brick built extension.
8. Easy exterior access with sliding patio doors
Sliding patio doors are great for letting in loads of natural light without encroaching on your living area. Their smooth sliding action will stay functioning perfectly for years to come and open wide to let in a warm summer breeze.
When you want to prepare your home for summer and optimise your outdoor living, call Kingfisher free on 0800 58 59 45 or send us a message online.