One of our core values at Kingfisher Windows is community involvement, which is why we choose to only do business in our local area. Kingfisher is committed to giving back to the neighbourhoods where we live and work. 
Home is where you make it, and West Yorkshire has been our home for over 30 years. Throughout that time, we've been involved in diverse community relations programmes, which help to support local organisations, causes, and charities. 
Over the years, we've done our part to change the West Yorkshire region in a variety of ways, such as supporting local initiatives, running school competitions, and donating money to hospices. 
So as we get closer to Easter, our team at Kingfisher Windows started to think about how we could give back to the community and spread goodwill and kindness. 
What better way to spread a bit of joy than with some chocolate? 
The staff here at Kingfisher Windows in Drighlington made a donation of chocolate Easter eggs for the patients in Crofton Ward. Our Sales & Marketing Manager Deborah Beeley visited the South West Yorkshire Partnership NHS Foundation Trust to hand-deliver the chocolate eggs to local Health Care Support Worker Joanne Craske.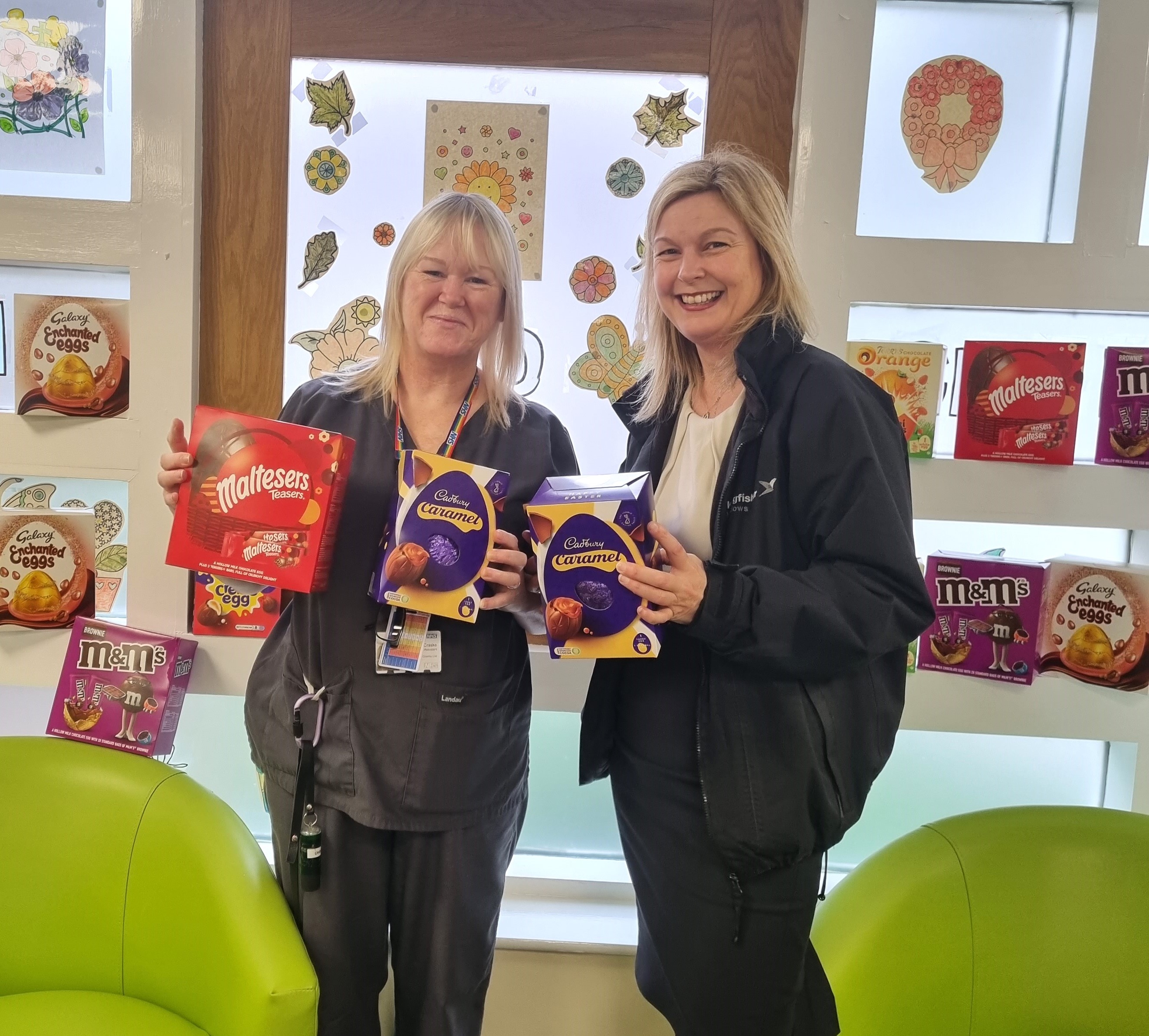 A specialised NHS Foundation Trust, The South West Yorkshire Partnership NHS A specialised NHS Foundation Trust, the South West Yorkshire Partnership NHS Foundation Trust offers community, mental health, and learning disability services to residents of Barnsley, Calderdale, Kirklees, and Wakefield.
They also offer some medium secure (forensic) services to the entirety of Yorkshire and the Humber.
Crofton Ward is in Wakefield, and the staff there provide assessment and treatments for people aged 65 and over who are experiencing mental health issues. When appropriate, Crofton Ward also accepts referrals from working-age adults and people who have been diagnosed with early-onset dementia.
We're thrilled that we were able to brighten up the Easter long weekend for all the patients on Crofton Ward, as well as the NHS staff who are tirelessly working to provide services to the local community. We hope that our little contribution of chocolate treats can bring a bit of happiness and comfort to those who need it most.
It's always a great feeling to give back to our community, and we encourage everyone to do the same, whether it's through donations, volunteering, or simply offering a helping hand to someone in need. It doesn't have to be a grand gesture—sometimes the smallest acts of kindness can make the biggest impact.
So this Easter, let's remember the importance of spreading goodwill and kindness. Whether it's with a chocolate egg or a friendly smile, let's make the world a brighter place, one small act of kindness at a time.