Since the release of Stellar at Kingfisher Windows, the feedback has been positive across the board from our customers and our manufacturing team. Mark Barker, production manager at Kingfisher, commented on how impressed they were with the system that is easy to manufacture. Mark said: "Stellar Aluminium is an easy and straightforward system to fabricate and looks superb. It really is a game-changer in aluminium system design and looks different from anything else currently on the market, which is a big advantage to our customers."
From Kingfisher customers, the feedback has been equally impressive regarding Stellar Aluminium. Deborah Beeley, sales and marketing manager, said: "Our installer customers tell us they like fitting Stellar because it's quick and easy to install thanks to its pre-gasketed knock-in beads. Coupled with the fact that consumers like the slimline, flush aesthetics of the windows and doors, it's fast becoming the go-to aluminium window and door system."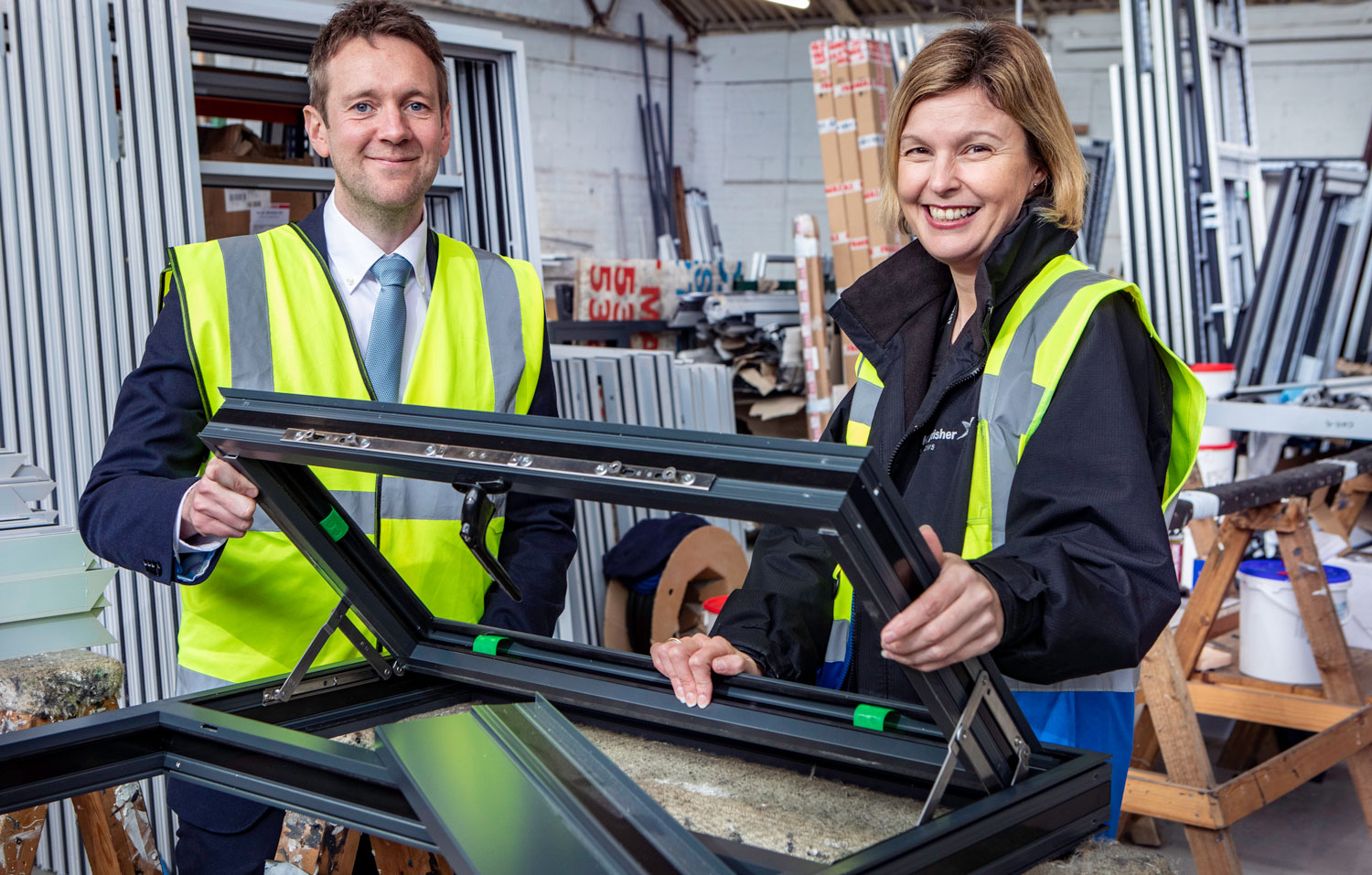 The Stellar system, released by the Epwin Group last year, has the slimmest sightlines on the market and is the only one of its kind to offer a genuinely fully flush casement window. It is 20% easier to fabricate, using approximately 30% less aluminium. For the homeowner, they can enjoy market-leading U-values and feel secure within their West Yorkshire home. Winning at the G19 Awards, Stellar Aluminium is accredited for its quality.
Darren Capitano, who's business Abbey Windows in Leeds, uses Kingfisher Windows as its Stellar Aluminium fabricator, has seen great demand for Stellar products. One recent installation saw the Abbey team install 44 Stellar Flush Casement Windows and a French Door in a high-end consumer home. On fitting Stellar, Darren said: "I love fitting Stellar, it's a pre-gasketed system that uses knock-in beads so it's really easy to fit. There's nothing else like it on the market and I think it's a game-changer.
"Consumers love it too. The low-level gaskets mean the frames look even slimmer, which taps into the trend for big expanses of glass which are so popular at the moment, so it's a straightforward sell. It really is a stand-out aluminium product."
Stellar Aluminium Prices Bradford, Leeds
If you'd like to get Stellar Aluminium installed in your Bradford, Leeds or West Yorkshire home, or you want to offer it to your customers, don't hesitate to get in touch. Homeowners can email domestic@kingfisherwindows.co.uk, tradesman can email trade@kingfisherwindows.co.uk. Or you can place an order by calling 01132 854 985.
Or why not start an online quote? Just enter a few details and we'll send a bespoke estimate, with no obligation to book.