"Gaining PAS 2030 certification alongside TrustMark registration showcases that Kingfisher not only install to a high quality, but also to standard that ensures that several energy efficiency measures have been considered together and are installed as part of a wider 'retrofit design'. This helps drive down energy use, creates a healthier home and reduces the costs associated with fuel charges." – Alex Gates, Simply Certification's MD
Leading UK-based manufacturer Kingfisher Windows has been awarded a government-endorsed registration and certification, to help improve the energy-efficiency of homes across the UK. The Leeds-based manufacturer, which is one of the leading installers of windows, doors and conservatories in the North of England has been awarded PAS2030 and Trustmark registration through scheme provider Simply Certification.
What is PAS2030?
PAS2030 is a British Standards Institute (BSI) specification that sets the standard for installing energy efficiency measures (EEMS) in domestic retrofit projects. All installers who wish to install such measures under government-funded schemes such as ECO or Green Deal must be PAS2030 certified. 
PAS 2030 covers three primary types of installations:
Building Fabric Measures (BFM), including insulation, glazing, and doors

Building Services Mechanical (BSM), which includes boilers and heating systems

Building Services Electrical (BSE), including lighting and lighting controls
The previous PAS standard has been updated to address concerns raised by the 'Each Home Counts' review that concluded specific energy efficiency home improvements had, in fact, underperformed.
The new version of the standard sits alongside PAS 2035 'Retrofitting dwellings for improved energy efficiency' and advocates a 'whole house approach' to energy efficiency. The new certification also emphasises the qualifications and experience required for installers of EEMs. To achieve a PAS30 certification means that our installations meet an array of quality management systems, including but not limited to: equipment calibration and maintenance, employee competence records and inspection and verification of work.
Deborah Beeley from Kingfisher Sales and Marketing Manager said: "This certification is fantastic. Not only does it mean that any new team member will be trained and taught in line with our rigorous training programme, but it ensures that we are doing our bit to help create healthier homes in the run up to 2050. It's great for the end user, it's fantastic for our people and for the future of our business."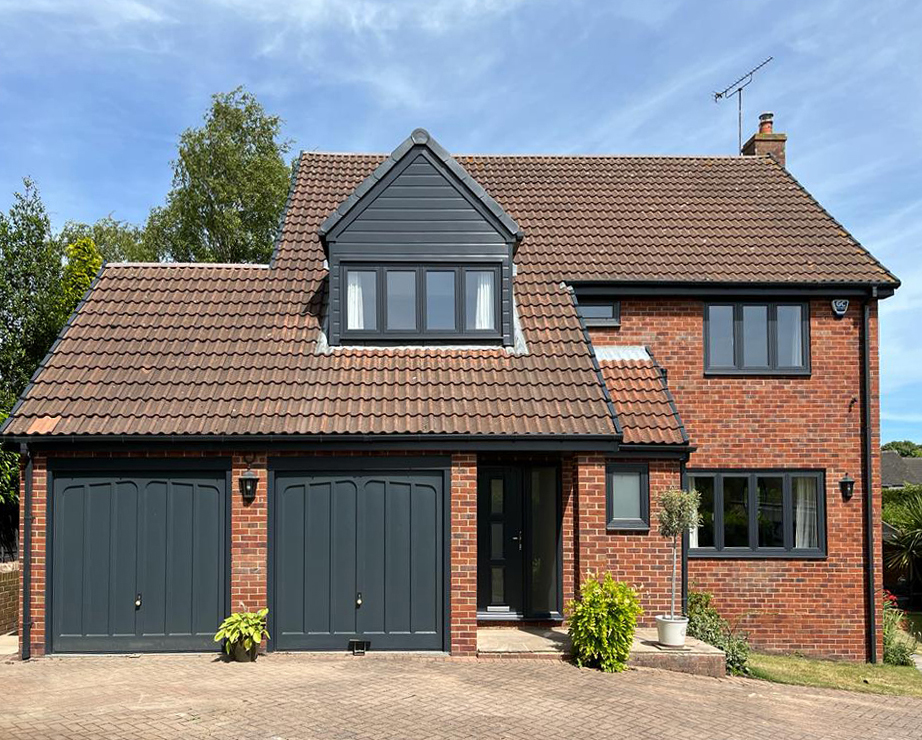 Trustmark is the only government-endorsed quality scheme that offers consumers the highest levels of protection when having work carried out on their home. Combined, both schemes require robust assessments across the installation process, with ongoing surveillance to ensure that standards are being maintained. The certification demonstrates that an organisation's procedures, standards and competencies are robust and installations are compliant with government guidelines. Kingfisher can now operate under several funding schemes that have been put in place so that homes can be being upgraded to energy efficiency rating of C or above in the run up to the 2050 net zero deadline.
Here at Kingfisher, we understand the importance of moving with the times and becoming a PAS2030 registered installer is the next step towards a brighter, more eco-friendly future. We aim to inspire customer trust by demonstrating that we are ready and able to ensure that their homes can work efficiently, which is good for the environment and their pocket. 
Being an installer of BFM, you can enjoy full faith in our home improvement solutions, so browse our collection of double glazing products to get inspired for your next project. Fill out our online contact form to learn more about our PAS2030 certified service and see how we can improve your home or building project! Alternatively, get your FREE bespoke quote via our online quoting engine.