Multi-Benefit uPVC Profile
The uPVC Patio Doors we offer are made from the market-leading Profile 22 Optima System. By choosing Profile 22, we can offer our Huddersfield customers a product that excels on multiple levels. This door is a perfect way to connect your home to your garden or to connect your conservatory to your garden. The door can be customised with multiple panels to help light up your home.
As these doors slide left to right, they don't require an awful lot of space. This makes the patio door perfect for properties where space is limited. The large glazing areas means you can enjoy panoramic views of your garden year-round. These doors are perfect for the homeowner with young children as they can continue to monitor them from the comfort of indoors whilst they play in the garden. You'll enjoy a home that's more light and gives the look of more space.

Securing Your Property
All our uPVC Patio Doors undertake rigorous testing to ensure you as a customer receive a completely safe & secure door. Our uPVC profile offers rigidity, and alongside an 18-point locking system and toughened safety glass, it'll be more difficult for would-be intruders to try & enter your properties. The doors are also fitted with a built-in anti-jacking system to stop intruders from removing the door from the outside.
By using the Profile 22 uPVC profile, we can offer our Huddersfield customers a Patio door that has been tried & tested to Secured by Design standards. The door has also been certified by the BBA, giving you complete peace of mind that your property will be secure.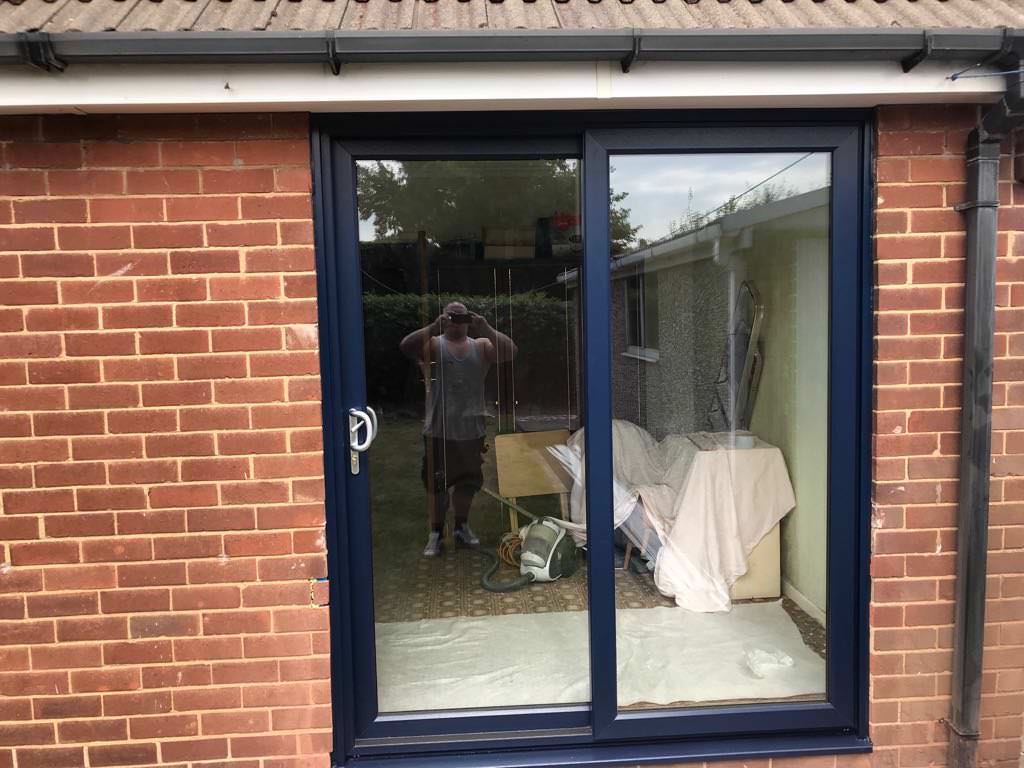 Saving You Money
By using the Profile 22 Optima System within our Patio Doors, you'll enjoy a warmer home year-round. The large glazing area and multi-chambered profile of the door trap in pockets of warm air, providing excellent u-Values.
This means you can enjoy a comfortable temperature in your home year-round, even in the coldest of Yorkshire winters. Through this, you'll rely less on your central heating. This, in turn, will reduce your energy bills and your home's carbon footprint.
Colouring Your Creation
To ensure that your Patio door is the perfect fit for your home, we offer made-to-measure doors. This means that whatever size door you require, or if you need low-thresholds, we can cater for you. Included within this is a choice of 18 different colours, including dual colouring, glazing, sidelight & hardware options. We also offer additional colours, so you can truly match your Patio doors to the rest of your Huddersfield home.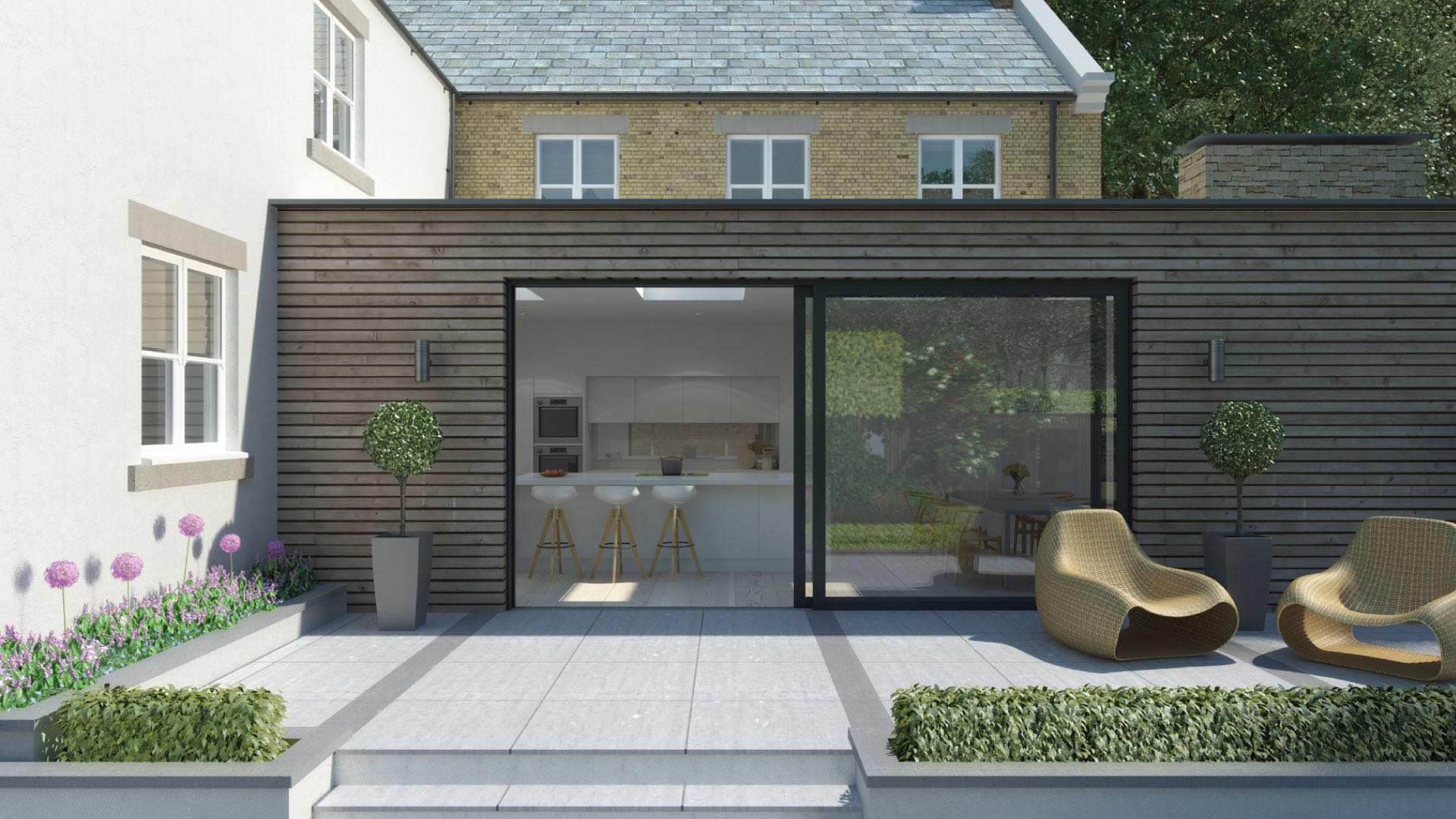 Keeping the Elements Out
By choosing a set of uPVC Patio Doors from Kingfisher, you'll be able to wave goodbye to issues such as damp and cold water draughts in your Huddersfield home. With a set of uPVC Patio Doors installed in your Huddersfield home, damp and cold draughts will be problems of the past. Our frames have been manufactured to cope with the ever-changeable Yorkshire weather and keep all the elements out. Unlike timber doors, our uPVC profile won't warp, bow, twist, crack or rot. Instead, you'll enjoy a door that operates to the highest-quality year-round.
Low Maintenance
By using our uPVC profile, all these doors require to have their 'good as new look' is the occasional wipe with a damp cloth. Unlike timber, these door's won't require an awful lot of maintaining. The colours on the door won't fade, so you won't even have to re-paint your door.

Quality Guaranteed
You may think that after installation, your excellent customer service experience with us will end. This is not the case, however, as we offer our Huddersfield customers a comprehensive 10-year insurance-backed guarantee with all our uPVC Patio Doors, glass units, handles and hinges, giving you complete peace of mind when dealing with us.
Patio Door Prices Huddersfield
If you would like one of our Patio Doors for your Huddersfield home or want to discuss another double glazing product, then don't hesitate to get in touch. You can call our team of specialists today on 01132 854 985 to find out more about what we offer, or you can fill out our online contact form.
For those who know what colour Patio door they would like to install, then why not fill out our online quote. This will provide you with a bespoke estimate of how much our services will cost you and there is no obligation for you to follow it up.
We also have a showroom if you'd rather view our flush casement windows face-to-face. The showroom is open Monday to Thursday from 8.30am until 5pm, Fridays 8.30am until 4pm, and Saturday 10am until 1.30pm. We are located at Valley Mills, Whitehall Road, Drighlington, Leeds.