Sash Windows: Traditional Designs with Contemporary Features
The unique sliding function of sash windows makes them the perfect choice for almost any property type. Whether you have a modern or traditional home, house or flat, these amazing products will fit right in. The sliding frame allows the window to disappear into itself, allowing you to open up your room to the outside without losing space to an outward-pointing profile.
At the same time this means that they are perfectly suited for ventilating properties, offering a large open space for fresh air to flow in. The same can be said for the amount of natural light you'll receive, as your home becomes a brighter and warmer space thanks to the large windowpanes. Work with Kingfisher today and benefit from the premium Roseview profile.

---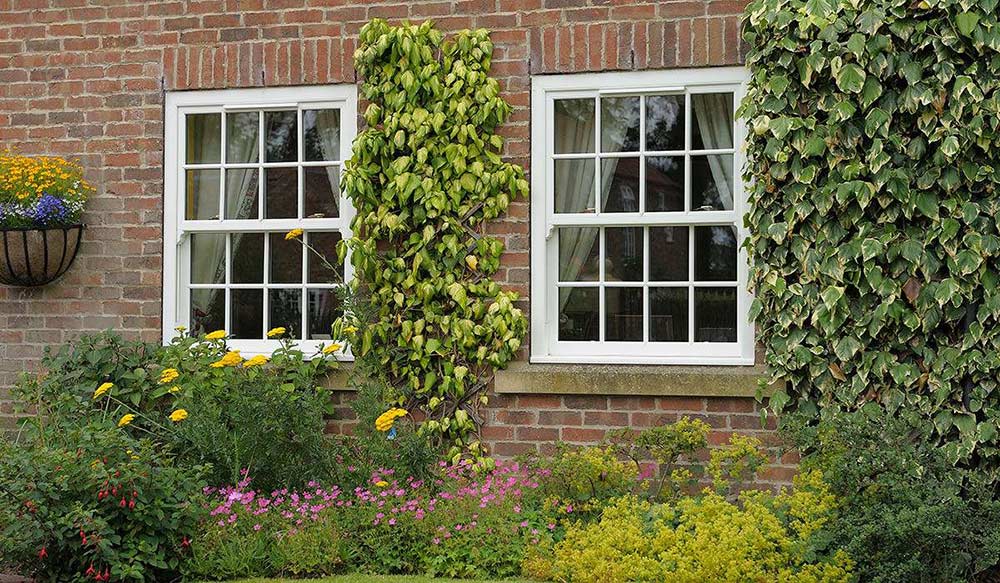 ---
Enjoy the Quality of a Premium Profile
We work with the Roseview profile for a number of reasons. It was created in response to the dilemma faced by many customers in previous decades when it came to selecting your material of choice. Do you opt for the high-performing uPVC, or the beautiful looking timber? As it stands, the marvels of modern manufacturing have done away with these conundrums.
The Rose Collection consists of three distinct product lines, each of which is an industry-leading choice. These beautiful uPVC sash windows are indistinguishable from timber, meaning that they can be fitted into any type of home, traditional or contemporary. This 'best-of-both-worlds' mentality is one of the many reasons we love this product range. Select from the:
Ultimate Rose
Boasting a slim timber-like uPVC profile and a 35mm meeting rail, this period design is popular for a reason. The Ultimate Rose was one of the first uPVC sash windows to be cleared for use in conservation areas, and it blends in perfectly with them thanks to the full mechanical joins, a deep bottom rail and their external putty lines. In fact, the Ultimate Rose actually earned the G award in 2013.
Heritage Rose
With authentic putty lines, period astragal bars and a 44mm meeting rail, the Heritage Rose is another stunning choice. Also cleared for use in conservation areas, this profile replicates the iconic timber sash window design. This is an increasingly popular choice and can be customised in a number of colours and finishes. This is a Secured by Design quality profile.
Charisma Rose
More contemporary in appearance than the other profiles in the Roseview range, the Ovalo feature design detail and modern 60mm meeting rails make this the perfect choice for newer homes. With an inward tilting function that allows for easy cleaning and clip-on or run-through sash horns among many other modifications, this is a customisable, versatile profile.
---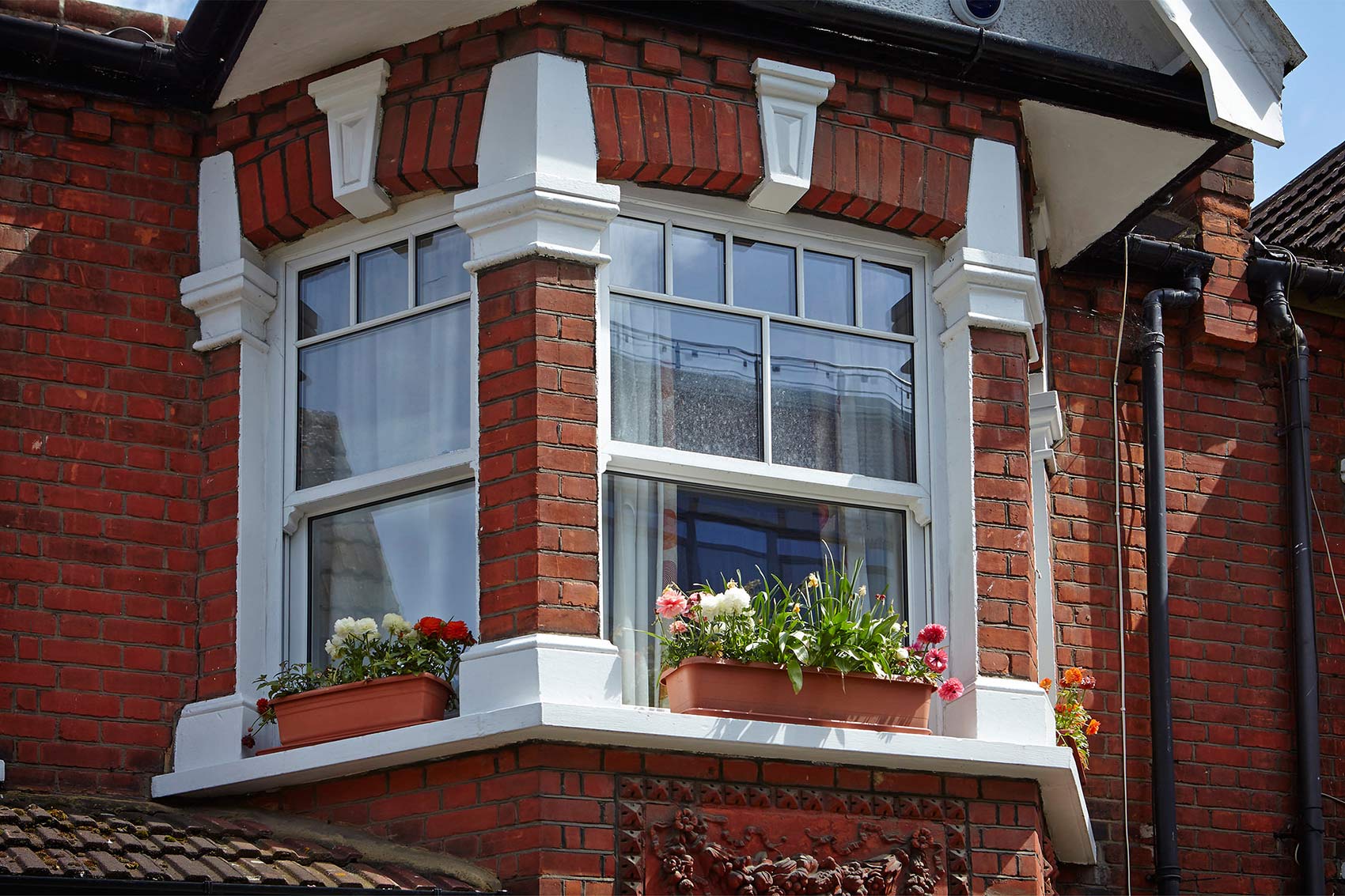 ---
Benefits of Kingfisher Sash Windows
Thermal Efficiency
Each of the sash windows included in the Rose Collection has been awarded a Window Energy Rating of A. This incredible accolade is possible thanks to the benefits of modern double glazing, which makes the most of vacuum-sealed chambers that trap heat behind thermal barriers. This warms your home naturally, which results in you using less energy and therefore saving money.
Maximum Security
Feeling safe within your home is one of the most important aspects of any property, and we take this into account when working on your home improvement project. If you want your new sash windows to be Secured by Design, then just let our teams know. You'll then receive a bespoke, highly secure window that has been crafted to protect you and your property.
Work with the Professional Installers
Here at Kingfisher Windows, we've been delivering high-quality sash windows, along with a host of other double glazing products, for over 40 years. As an Assure Certified Installer, we have been officially recognised for our dedication to delivering the best products in a swift and efficient manner. Get in touch with our technical experts today to find out more.
---
---
Sash Windows Prices, Barnsley
Get the perfect sash windows for your home and start to benefit from the features of modern double glazing. All our products are affordably priced with the local homeowner in mind, and we implore you to utilise our expertise.
Call Kingfisher today on 01132 854 985 to get through to one of our specialists. Alternatively, you can check out our online contact form where you can submit a request to us in writing. Finally, we offer an online quoting engine which delivers bespoke, no-obligation prices.