Get the Traditional Look for Your Bradford Home with Sash Windows
Sash windows are a must for maintaining the heritage look of your property. These delightfully charming windows are great for limited spaces and easy ventilation as they slide up to open. They are great for letting in fresh air and light in a controlled manner.
At Kingfisher, we offer a stunning range of sash windows from Roseview that give you the traditional appearance without any of the drawbacks. Our uPVC windows give you excellent heat retention and durability. The strong windows provide excellent security, and our wooden finishes look exactly like traditional timber windows!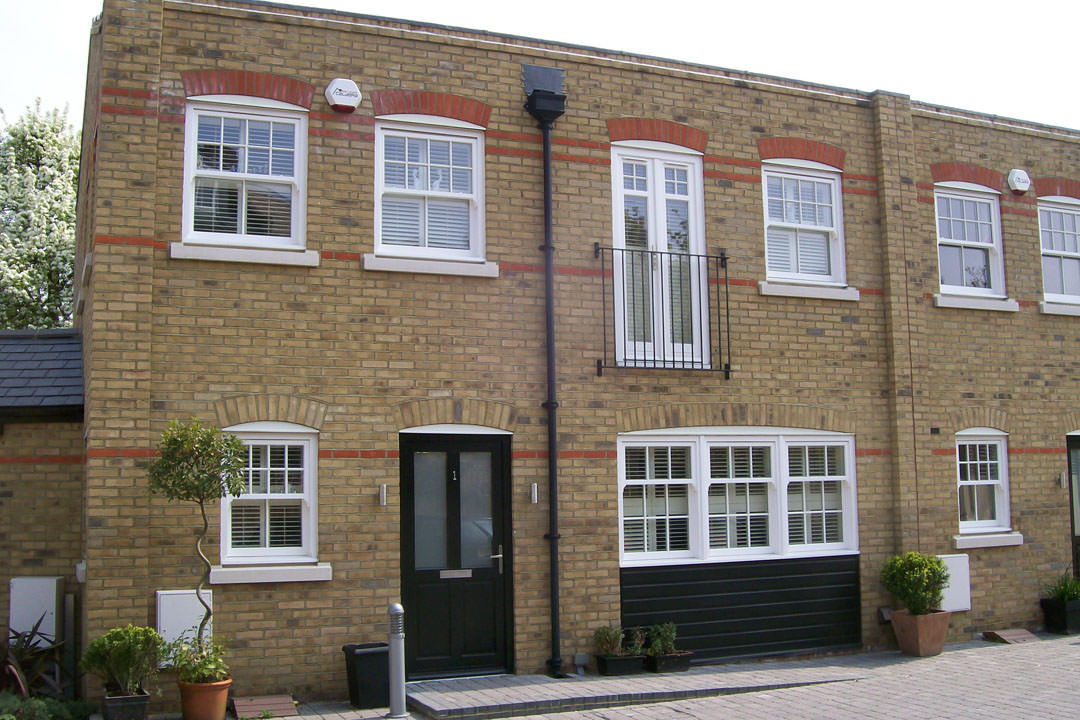 Stunning Sash Windows in Bradford
Highly Heat Efficient
Our uPVC sash windows don't transfer heat very efficiently, making them ideal for keeping your home warm. What's more, the heat inside is retained with a combination of energy-efficient double glazing and a multichambered uPVC profile that gives you extra thermal protection.
Easy to Maintain
Unlike traditional wooden sash windows, our windows are extremely easy to maintain. Instead of spending hours sanding, polishing, varnishing or painting them, you just need to spend some minutes cleaning them with a cloth.
Heightened Security
The amazing strength of our uPVC sash windows is supplemented with a central Eurogroove for added rigidity. In addition, we install them with superior quality stainless steel hinges and multipoint locks to seal your home from any intruders.
Contemporary Sash Windows
Traditionally, sash windows were made of wood. While this is an excellent insulation material and very long-lasting, a wooden window needs a lot of maintenance in order to perform at peak ability. When left exposed to the elements, these windows often warp and shrink. This reduces their thermal insulation and affects their look.
Our uPVC sash windows, on the other hand, give you the same wonderful appearance with consistent insulation and colour. The windows are naturally non-conductive which reduces the heat they transfer outside. They are also engineered with a multi-chambered profile for added insulation. What's more, the colour remains just as bright and vibrant no matter how much rain or sun they are exposed to!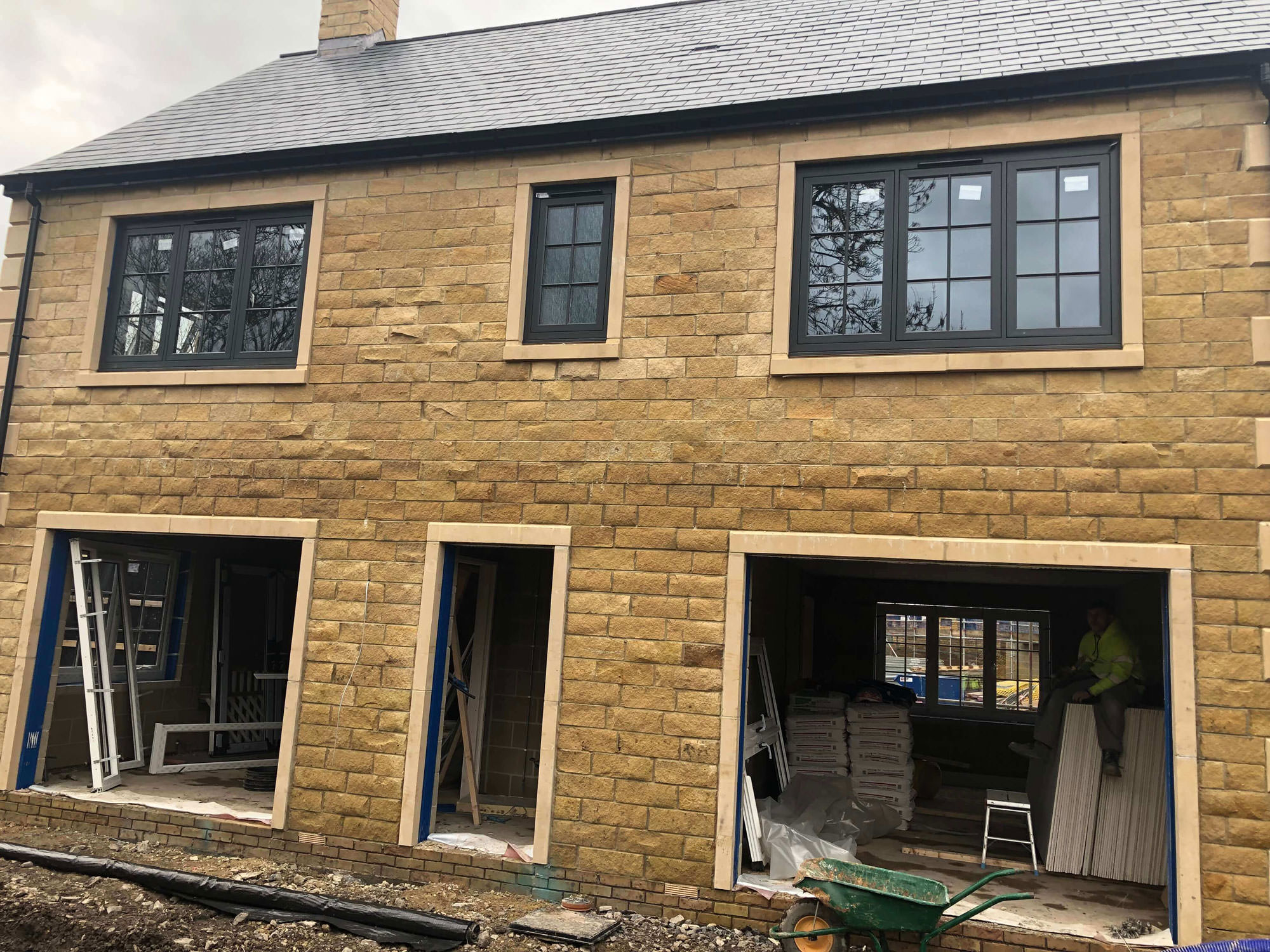 Durable Sash Windows in Bradford
The uPVC sash windows we provide are fantastic value for money. They give you amazing durability and performance for a fraction of the cost of wooden windows. Moreover, these inherently strong windows are fitted with safety features to keep your home safe, including locks and hardware, and internal reinforcement.
You get all the benefits of traditional sash windows with modern features that include weatherproofing and tilting mechanism for easy cleaning access. The wood finishes we offer can make them indistinguishable from authentic wooden windows. These sash windows are an excellent way to give your traditional home some modern features.
Weatherproof Sash Windows
Unlike wooden windows, which lose their ability to keep the weather out after a while, our uPVC sash windows continue to perform year after year. We install them using superior gaskets that effectively seal them from water and cold draughts that would otherwise affect the performance of your home.
Fully Customisable Sash Windows
Our sash windows can be made to your specifications so you get exactly what you want. This starts with the size of your windows, and extends to the colour and finish, as well as the fittings you want. The hardware you choose can be contemporary or traditional looking, to go with the look you have in mind.
Sash Window Colours and Finishes
To get the authentic wooden look, we offer our sash windows in 4 wood colours and finishes, in addition to the classic plain white. This includes white wood grain finish, along with cream, golden oak, and rosewood.
Sash Windows for the Heritage Look
With our customisable colours, finishes and hardware, it becomes extremely simply for you to maintain the authentic look of your heritage building. They also make a great design feature for modern homes.

Comprehensive Aftercare for Sash Windows in Bradford
Here at Kingfisher, our relationship with our customers does not end with us providing the products. We like to ensure complete satisfaction even after sash windows are bought and installed. This includes a comprehensive aftercare assurance.
From the moment you contact us, till the time our expert installers have put up your windows, we ensure the highest degree of quality and customer satisfaction. Our quality of installation is so high that you will not have any problems. However, if you do, we offer a 10 year guarantee on our products.
Sash Window Prices in Bradford
Our sash windows prices in Bradford are incredibly competitive for the quality of product we offer. You will enjoy high performance and fresh appearance for years.
In order to find out how much your windows will cost, you can use our online calculation tool to get an instant quote. Alternatively, you can contact us for more information and help from our expert staff.