Choose the Vintage Look for Your Halifax Home with Sash Windows
Sash windows suit any property and can play an essential role in retaining the appearance of heritage homes. These charming and space-saving windows offer excellent ventilation and an easy operation. Our fantastic products also offer you a wealth of features and benefits that help improve the functioning of your home.
When you buy from Kingfisher, you get to work with the exclusive Roseview selection. These market-leading uPVC windows give you the traditional look with modern quality. As a result, our sash windows give you exceptional thermal performance and resilience. They help protect your home while maintaining the classic look with their wood-grain finish.
---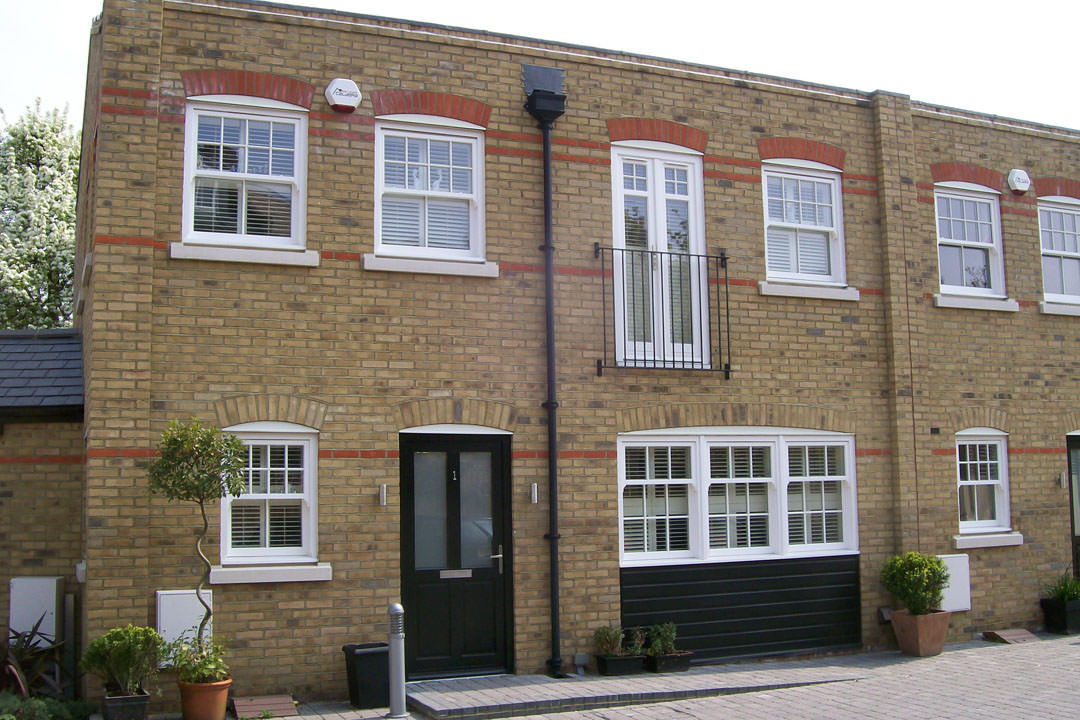 ---
Alluring Double Glazing
Great Thermal Performance
Like timber, uPVC is a poor conductor of heat. As a result, our uPVC sash windows can effectively retain a steady temperature within your home. This quality is boosted with our efficient double glazing, and the innovative broken up profile of the windows themselves. As a result, you get a warmer home with lower heating bills.
Low Maintenance Needs
Unlike wood, uPVC does not require a great deal of care. The material is quite hardy against the weather and does not absorb stains like timber does. As a result, you can maintain your windows by simply wiping them with a wet cloth every once in a while.
Improved Protection
Our durable uPVC products are reinforced with a central Eurogroove. This gives them added rigidity and strength. As a result, they better protect your home. Moreover, our expert installers use the finest hardware, like stainless steel hinges and high security locks, to fit them.
Characteristics of Modern Double Glazing
Originally, sash windows in heritage homes tended to be constructed from timber. While they were excellent at heat retention and superbly durable, they require intensive and frequent care. Without regular polishing and painting, these windows would rot, warp, or even shrink and crack.
With our highly durable products, you don't have to worry about maintenance at all. These windows require nothing more than a quick wipe with a cloth and some soapy water. With just this amount of upkeep, our windows not only retain their bright appearance but also their excellent performance.
Furthermore, our sash windows utilise an innovative multi-chambered uPVC profile which gives them exceptional thermal efficiency. As a result, you can retain your property's historic look while enjoying modern benefits.
---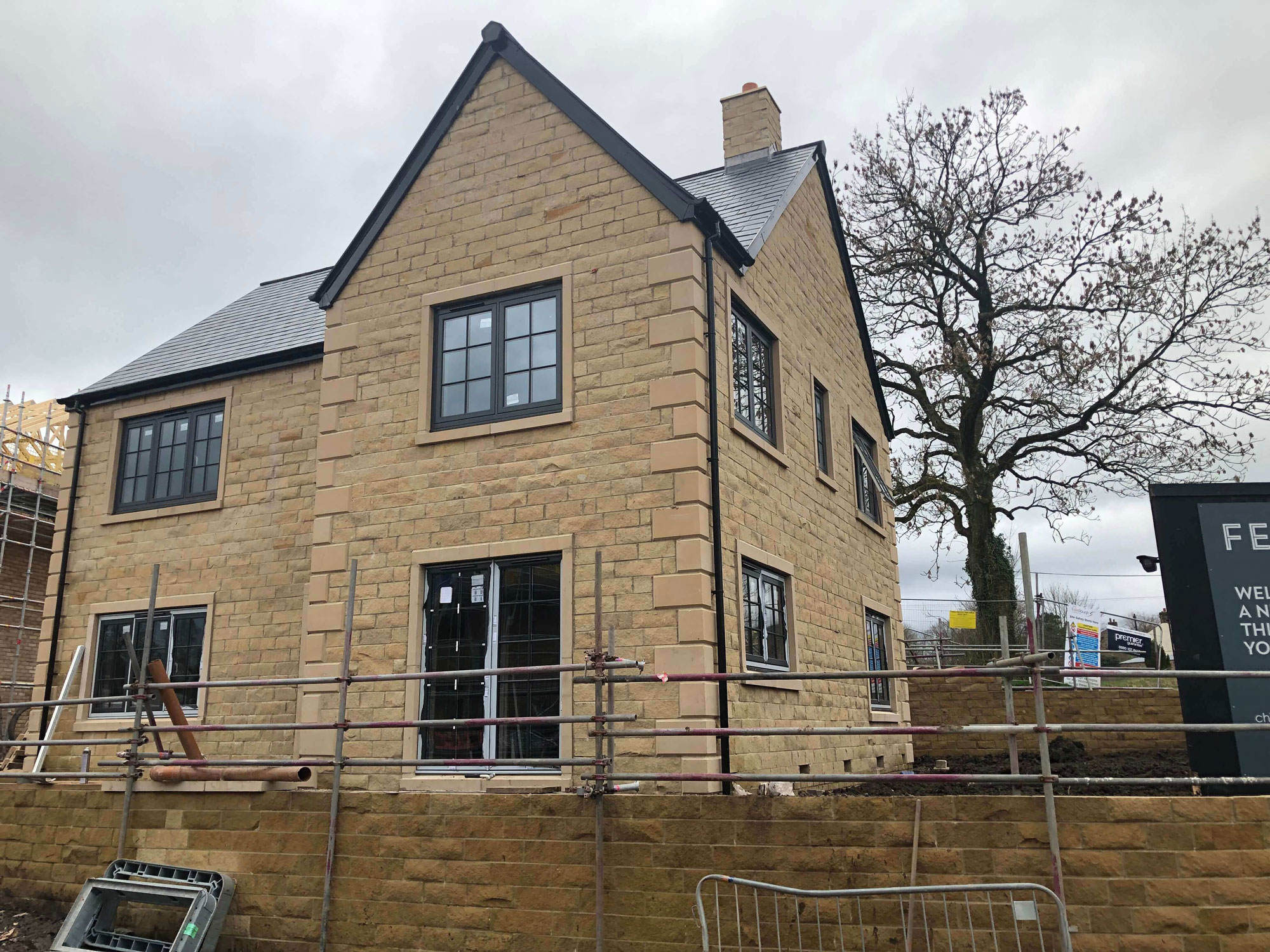 ---
Longevity & Durability
With our uPVC windows, you get great features for affordable prices. Modern uPVC is considerably lower-priced than timber. Additionally, you get superior strength enhanced with high quality safety fittings, durable hardware, and reinforcements within.
As a result, you get the vintage look that is typical of sash windows, but extremely modern performance. Your home gets excellent weather protection. Moreover, innovative features like the tilting mechanism makes cleaning even easier. The best part is, the wood finishes we offer make these gorgeous designs indistinguishable from wooden ones.
Bespoke Double Glazing
With our sash windows, you can get the styling you want. This is not just restricted to the colour, of which we offer a wide selection. You can choose the window size, finish, and even the hardware design. You can make your windows look as modern or traditional as you want.
In order to help you accomplish an authentic heritage look, we give you sash windows in 4 stunning wood colours and finishes. You can also choose a white colour scheme with a wood-grain effect, Cream, Golden Oak, and Rosewood among many others.
Vintage-Looking Sash Windows
It is extremely easy to design windows to look like authentic heritage windows. We offer bespoke colours and finishes, as well as hardware, to help you create sash windows that complement your heritage property.
---
---
Complete Post-Sale Service
At Kingfisher, we don't just leave our customers with their products. We build long-term relationships by maintaining a comprehensive post-sale service. As a result, you can count on us even after your sash windows are installed.
We'll be there for you from the day of installation to several years down the line. We install your sash windows according to the highest standards. However, if you feel there is a problem, we will come and fix it. We even offer a 10-year performance guarantee on our windows!

Sash Window Prices in Halifax
We provide amazingly attractive sash window prices to Halifax homeowners. Our affordable windows last you years and give you brilliant service.
If you get in touch with us, we can give you all the information you need about our sash windows and other products.
On the other hand, if you want instant quotes, we offer you the use of our online calculation tool. Just enter what you need and it will calculate your personalised price estimate immediately!