uPVC Doors: A Variety of Choice
If you're looking for the perfect way to protect your home, then you can't go wrong with Kingfisher's range of uPVC doors. From the standard composite to the unique character of our French and patio doors, we deliver stunningly designed bespoke products. Complete your home improvement project in style with Kingfisher and enhance your property with a modern uPVC door.
In order to make sure that we're delivering the best, our doors are crafted in accordance with the Profile 22 design. This market-leading profile offers exceptional thermal efficiency, impressive security prospects and a beautiful aesthetic appeal. For these reasons the Profile 22 framework has become a popular choice among Barnsley homeowners. Ask our specialists for more information.
---

---
Enhance Your Home with the Premium Profile 22
Profile 22 is the leading UK manufacturer of modern uPVC systems, and as such we decided that it was perfect for our eclectic product range. There are a huge number of features that make these uPVC doors the best in the business, among them being the superior insulation that they offer. With more integral chambers and multi-chambered frames, you can benefit from Window Energy Ratings as high as A++.
This same efficiency can also offer U-values as low as 0.8 W/m2K, which serves to warm your home naturally and reduce your energy bills. You can also customise the glazing of your uPVC doors with either 28mm double or 40mm triple for added security and energy efficiency. We also offer the Optima sculptured system for a 70mm depth glass system on our residential and French doors.
The Profile 22 system is also incredibly resilient, with added centre seals and enhanced insulation that protect your home from the harshest of weathers. This same strength also protects your home with a secure bead system that is PAS24 tested without the need for glazing clips. This way your uPVC doors will keep you protected from wind, rain and unwanted visitors.
---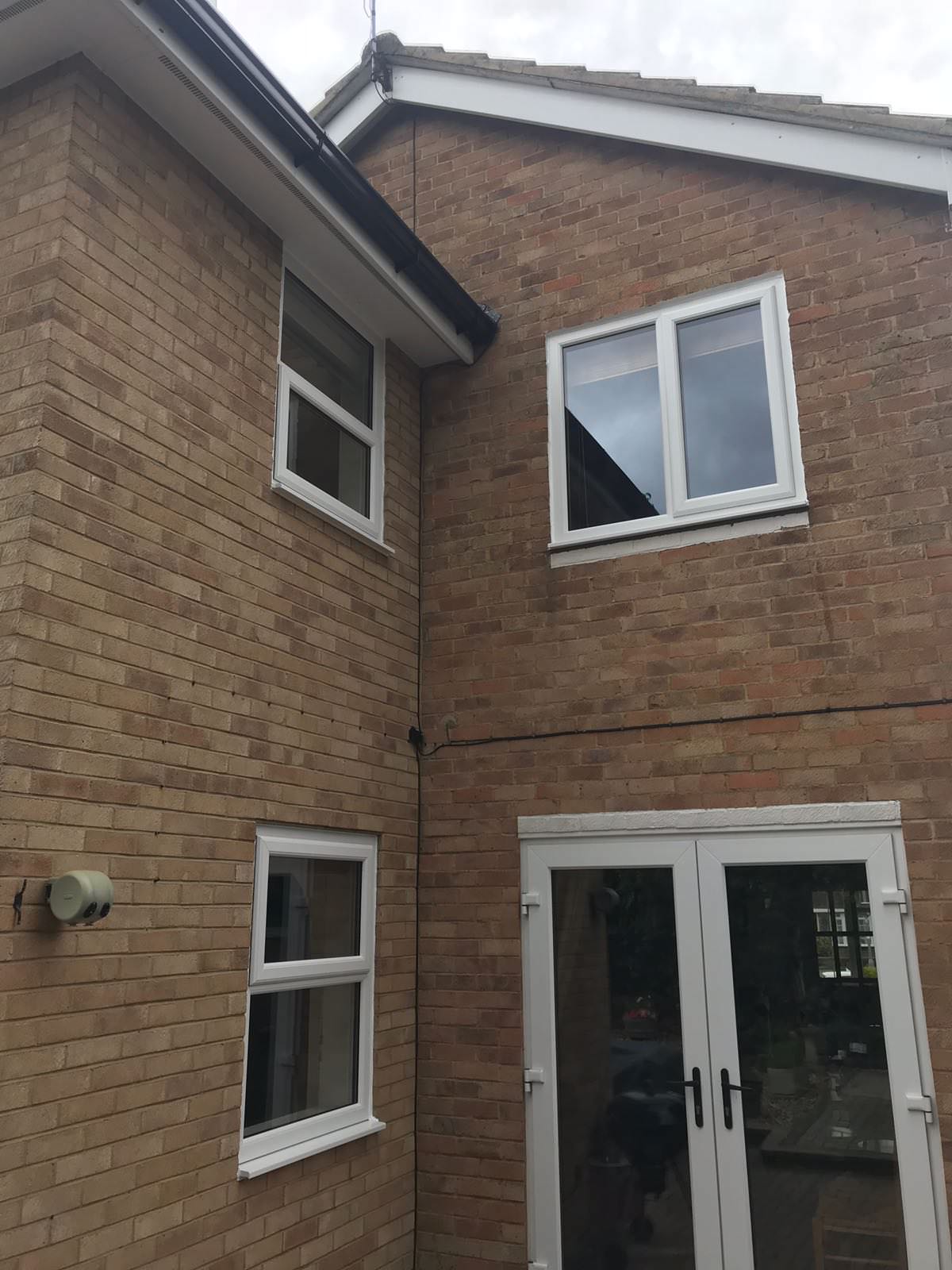 ---
Explore Our Range of uPVC Doors
uPVC Residential Doors
Whether you're looking for the perfect front entrance for your Barnsley home or a suitable back door to join your property and garden, Kingfisher will have the product for you. Designed to blend in perfectly with both traditional and contemporary properties, our standard uPVC doors are available in a variety of panel designs and colours. They also offer great acoustic insulation, cope incredibly well in the worst of storms, and protect your home with reinforced frames and multi-point locks.

uPVC French Doors
Our uPVC French doors can imbue any home with that classic European aesthetic that so many homeowners adore. Boasting an elegant finish, these uPVC doors are versatile by design and can be custom-made to blend in perfectly with any size property. They can also be set to open either inwards or outwards depending on your personal preference and manage to combine the security of a solid door with the stunning views of modern double glazing.
uPVC Patio Doors
These sliding patio doors make for an impressive and glamorous addition to any home. If you want your uPVC doors to wow your guests, then you should opt for one of our patio doors. The unique sliding function allows them to slip silently away to open up a huge extra space, and perfectly blend your home and garden into one. They can also be designed with accessibility in mind for wheelchair users and those that require it with low thresholds.
---

---
Benefits of Kingfisher uPVC Doors
Made-To-Order Designs
All our uPVC doors can be customised in a huge variety of ways so that you can get a truly bespoke product. We offer a range of 18 colour finishes along with woodgrain foils for that perfect traditional feel. You can also modify the hardware of your products in a number of ways, including decorative glazing options, handles and hardware, door furniture and more. With Kingfisher you can design uPVC doors that fit in with your home.
Long-Lasting Profiles
Once your new uPVC doors have been installed, there's no need to worry. Every single door in our incredible range is a near maintenance-free product thanks to our weather-proofing techniques. All they need is a simple wipe down every once in a while. This also means that our uPVC doors are built-to-last, and we promise that once your installation has been completed you'll immediately feel the benefits, and continue to do so for years to come.
---
---
uPVC Doors Prices, Barnsley
Enjoy the benefits of modern double glazing with Kingfisher uPVC doors. Our incredible product range will help to make your home a warmer, safer environment. Reach out to us today by calling 01132 854 985, and see what we can do for you.
You can also head over to the Kingfisher online contact form to submit a request to us in writing. Before you go though, you should check out our online quotation engine. This useful tool generates bespoke, no-obligation quotations completely free of charge.