uPVC Windows: Affordable, Durable and Secure
Breathe new life into your home with modern uPVC windows. This market-leading material is renowned throughout the industry for its thermal efficiency, security and versatility. Whether you're looking for the unique character of sash windows, the flexibility of the tilt and turn or the classic style of the casement, Kingfisher Windows will have the uPVC windows for you.
We work with renowned manufacturers in order to bring the best profiles to your doorstep. We have elected to install our uPVC windows in accordance with designs such as the Profile 22 and Roseview ranges. These incredible profiles are nationally recognised, fully accredited window systems. Enhance your home with contemporary double glazing today and complete your home improvements with the professionals.
---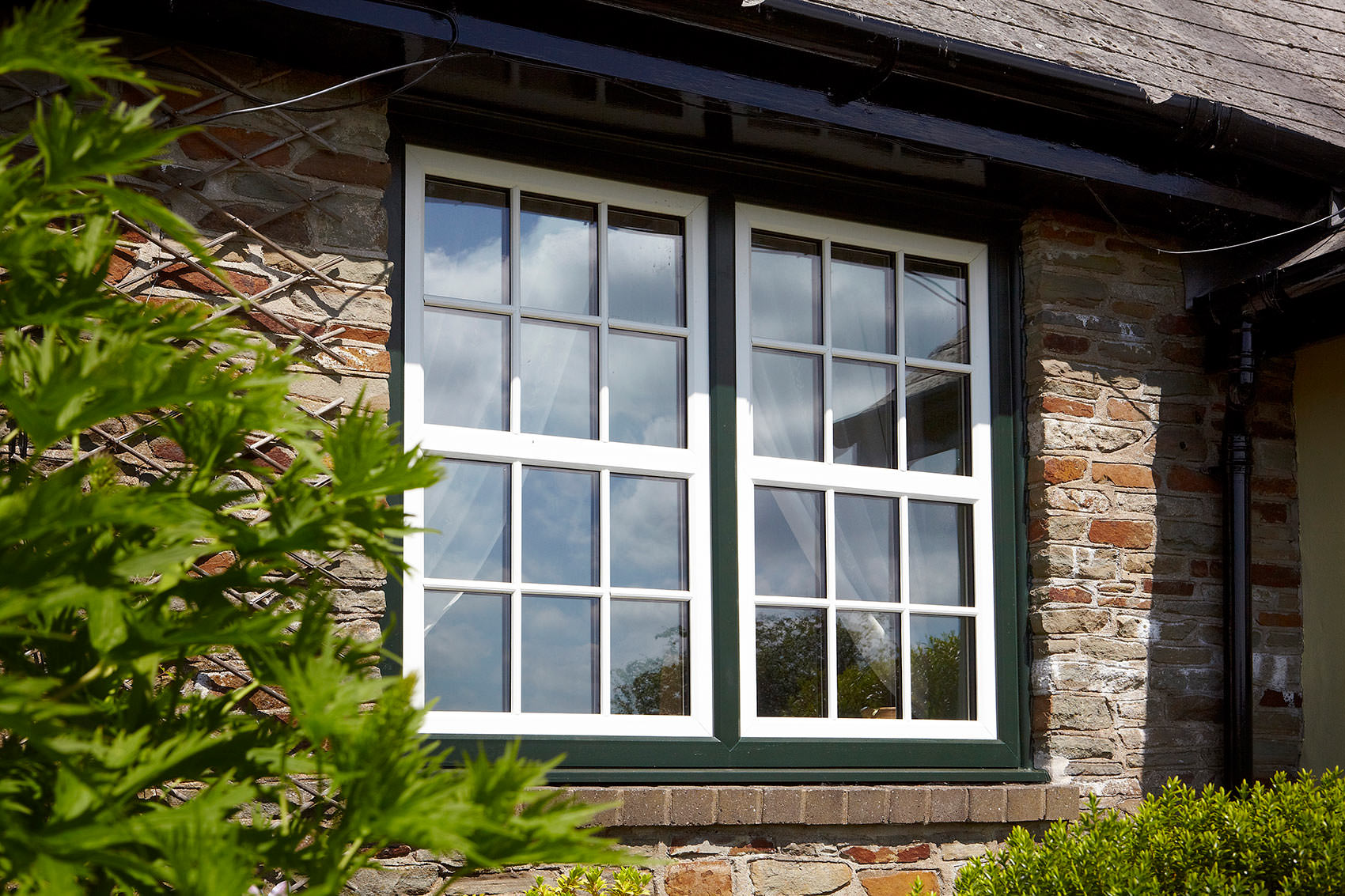 ---
Features & Benefits of uPVC Windows
Weather-Proofing
We include a variety of weather-resistant materials in our uPVC windows. Sealed gaskets and other high-quality hardware work to keep your windows dry come rain or shine. At the same time we utilise a finish that bolsters the already-remarkable resistance of uPVC to rotting, mould, rust and decay. The result is a window that has been built to last.
Maximum Security
We imbue all our uPVC windows with a series of intricate, multi-point locking mechanisms. These work together with the already structurally powerful profile to prevent access to unwanted visitors, and the central Eurogroove adds another level of rigidity on top of this. The glazing itself is also incredibly strong and is able to withstand an impressive level of impact.
Thermal Efficiency
If you want to warm your home naturally then our uPVC windows are the perfect choice for you. The multi-chambered profile present in the design of our windows traps heat behind dedicated vacuum-sealing, trapping hot air and preventing cool air from creeping into your home. By reducing your reliance on central heating you'll start to notice lower energy bills.
Premium Profile
The Profile 22 and Roseview selections are two of the best uPVC window ranges in the business. These high-performance designs are officially recognised for their thermal capabilities, with independent figures showing that the Profile 22 can help to reduce heat loss in your home by up to 50%. In fact, it comes with a wealth of BSI Kitemark accreditations acting as proof of quality.
These uPVC windows aren't just thermally efficient though. They're also incredibly secure and have been recognised and endorsed by the UK police-backed Secured by Design initiative. Meeting all British standards within an unrivalled profile, these amazing products are guaranteed to continue benefiting you and your home for years to come.
---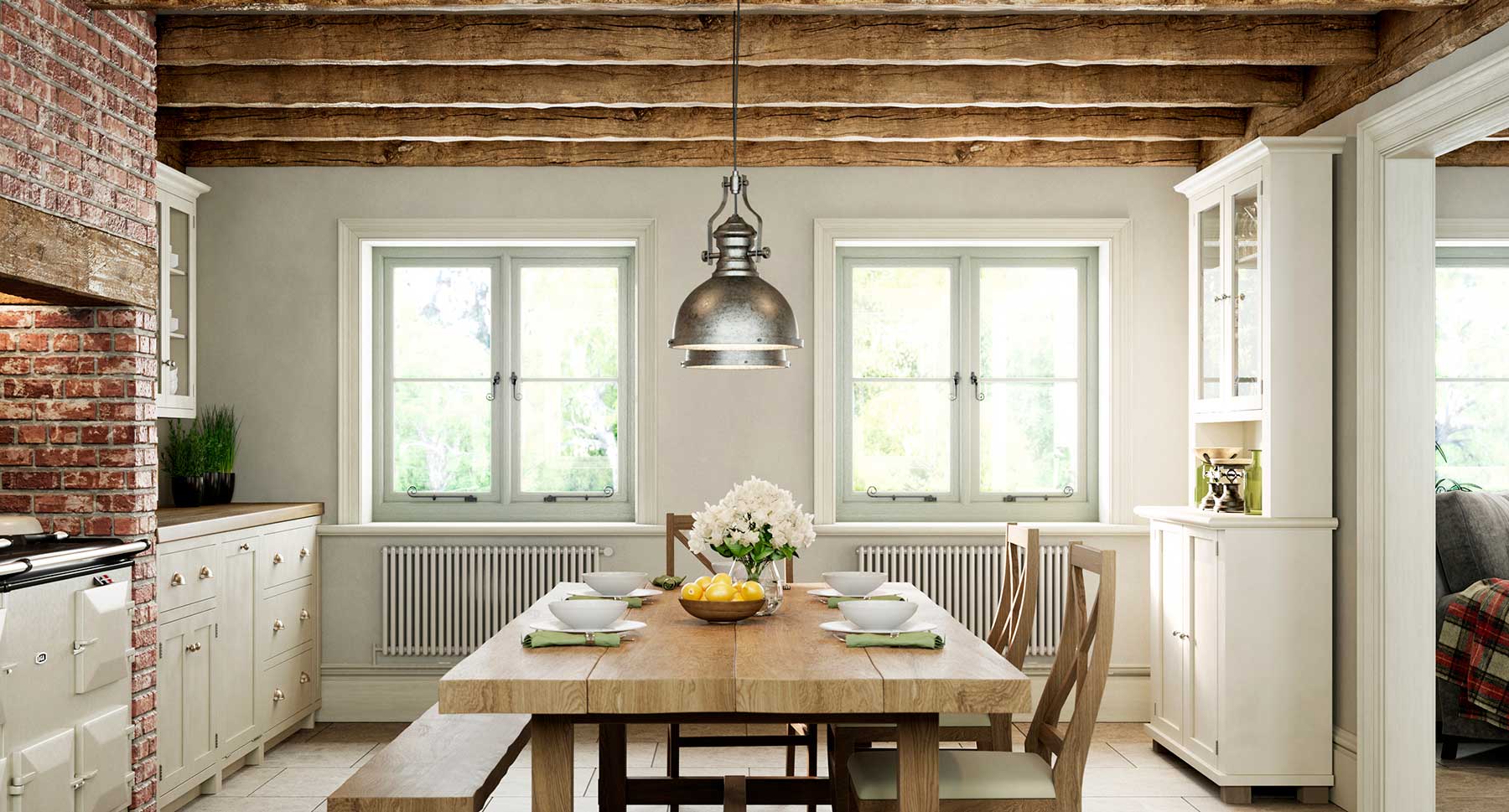 ---
uPVC Window Styles
uPVC Casement Windows
You've most likely seen this classic window frame in homes across the UK. Casement uPVC windows are lauded for their versatile functionality and classy demeanour. They fit in well with any property type, traditional or modern, and can be easily customised to blend in with your home.
uPVC Flush Casement Windows
Flush casement windows differ in that the sash sits close within the frame, aligning with the window for a traditional style. This is great for customers that want to emulate older timber windows and is fast becoming a popular choice in homes across the UK.
uPVC French Casement Windows
By combining the characteristics of the French window with the casement you are able to enjoy the best of both worlds. Opening outwards to a 90-degree angle and without a central bar affecting your view, you can benefit from both increased light and ventilation.
uPVC Tilt and Turn Windows
These uPVC windows are some of the most versatile products in the home improvement industry, with a unique tilting mechanism that makes them perfect for ventilating your home. Easy to clean and inconspicuously designed, it's hard to go wrong with these products.
uPVC Sliding Sash Windows
Our sash windows are another popular choice that offer a unique mechanism. The sliding feature of these windows adds a traditional flair to your property and makes plenty of room for fresh air when opened. Enjoy the benefits of the Roseview profile with Kingfisher.
uPVC Bow and Bay Windows
If you're working with a bit more space and want to add a glamorous addition to the front of your property, you may wish to consider bow or bay uPVC windows. Eye-catching and durable, these expansive designs allow natural light to flood into your home along with a gorgeous view.
---

---
Installed by Professionals
Work with one of Barnsley's leading installers of premium uPVC windows. We strive to provide excellent products and a friendly customer service, and we're proud to have a crowd of happy customers behind us. We're against hard-selling, and our talented professionals are qualified as well as experienced. If you have any home improvement questions, then don't be afraid to ask. We're here to help!
uPVC Windows Prices, Barnsley
We offer a number of fantastic deals when it comes to our uPVC windows, so get in touch with one of our specialists today to find out how we can help you. It's time to bring your home into the 21st century with modern double glazing.
Call Kingfisher today on 01132 854 985, or check out our online contact form. You can also head over to our online quotation engine to get a no-obligation, personalised price right now. This is the fastest way to a bespoke quote by far!
---